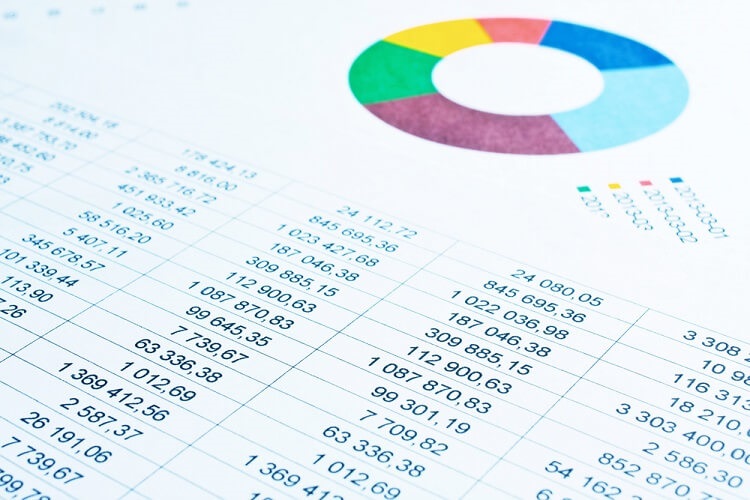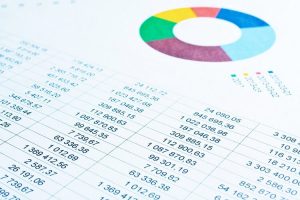 I'm writing this at the end of January. By the time it posts I'll be well into tax season. Ugh.
My investments and businesses have done well this year and I'll owe money even though I paid quarterly taxes. So I'm in no hurry to file. 😉
While I'm slaving away getting details ready for my CPA, I wanted to give you an overview of how 2018 turned out financially.
I'll include the caveat that these numbers are very rough (taken from Quicken) and have not been verified, audited, adjusted for tax purposes (i.e. no deduction costs taken out for my real estate investments), etc.
I try and explain some of the variances as you'll see below, but there are always others that come out during the tax process.
What I'm sharing will provide ballpark insights into my finances, just not precise ones.
I say all this because I don't want someone coming back to me in six months saying, "You said the number was this!" if I quote a different number sometime. LOL!
For those of you interested in historical perspective, here were my similar reports for 2016 and 2017.
Net Worth
Let's start with what I consider my key financial measure: net worth.
I include all assets and liabilities when I calculate net worth, but I do have some special adjustments I use in getting to the final number.
That said, here's the picture for 2018:
Net worth was down -5.8% due to the stock market tanking in December. Net worth today is still be down from January 1, 2018, but only by -1.8%.
This was the second worst annual performance since I started tracking my net worth in 1996. The worst was in 2008. It was also only one of two down years I've ever had.
It was a bumpy ride. In January 2018 I recorded our highest net worth ever and that was surpassed in August (when we were briefly over $4 million). Then it all came crashing down. Oh well, it's to be expected.
We have now averaged 12.78% compound average annual net worth growth since I started tracking in 1996.
Not the best report card, but not the worst either. Plus, there's good news below…
Budget Results
I had to make some adjustments to the numbers (like last year) to get a somewhat clear sense of what happened.
Income
Websites: $145,305
Dividend Income: $44,868
Rental Income: $41,935
Wife's Job: $6,786
Interest Income: $4,645
Other Income: $2,905
Total: $246,444
I know. That looks like a very big number. But there are some HUGE caveats.
Let me explain…
Commentary
The website number is revenue, so expenses aren't taken out. I would guess that expenses are in the $35k range, so even with those deducted you can see that web businesses can be profitable.
Most of the dividend income is on index funds in IRAs (rolled over from 401ks) which we reinvested automatically, so it's not like we received it in cash. The dividends from our taxable brokerage account (which we also reinvested but could have taken out) was around $9k.
Rental income was down versus last year due to some of the big expenses we incurred. January was a great month so hopefully we're back on track.
I've mentioned that my wife volunteers part-time at our church — or at least she did until they insisted on paying her. Not bad for a hobby she really enjoys.
I am sitting on a ton of cash and that's how I earned the interest while rates were very, very low. They've come up a bit and are now only very low. Ha! I have some ideas for deploying the cash to make it work harder, so stay tuned. I'll update you if it works out.
Other income is mostly from cash back credit cards. I may do a report on those separately as well.
Expenses
Taxes: $15,510
Travel: $12,438
Food: $7,114
Utilities: $6,777
Christmas : $5,537
Medical Insurance: $5,334
Misc: $3,620
Medical: $3,193
Home Repair: $2,671
House Insurance: $2,520
Entertainment: $2,381
Eating Out: $1,914
Car Insurance: $1,600
Gas: $1,093
Life Insurance: $848
Clothes: $754
Furnishings: $732
Car Repairs: $428
Total: $74,464
This needs some explaining as well…
Looks like taxes are back up to my top expense list again! LOL!
The travel costs were for our trip to Grand Cayman.
Christmas includes $5,000 in gifts we gave as detailed in my retirement update.
Medical Insurance is what we pay Samaritan Ministries.
Miscellaneous includes all expenses too small to be in their own category. Small spending adds up!
Medical is all the costs we paid ourselves including dental care (another big round of cavities for the kids), eye care (including glasses), my dermatology visits and physical, and miscellaneous medical.
Most of the home repair was $2,280 for a whole house fan we installed this summer.
Car insurance is going down! Both kids own their cars and are paying their own insurance!!!!
The gas number is amazing. I went back and looked at gas costs the last two full years I worked. We spent $4,083 on gas in 2013 and $3,744 in 2014. Big savings by retiring!
We are finishing out the last few years on our life insurance policies.
Clothes includes about $750 of clothes we DID NOT need.
Furnishings are house-related costs that aren't house repairs. Furniture is a good example. This past year we bought new curtains for our bedroom and we got a new vacuum.
Nothing but maintenance for the cars this year. It helps when you 1) don't drive much and 2) buy reliable vehicles (2 Subarus, 1 Toyota, and 1 Honda).
There were a few other costs that need to be noted:
Depreciation: $64,000
Giving: $56,620
School: $27,424
Explanations as to why these were not counted above:
I am depreciating my investment in Rockstar Finance as it relates to my net worth. This is simply a paper transaction that lowers the value of an asset. I plan to fully depreciate it just in case it implodes. LOL! In reality it's probably worth twice what I paid for it at this point.
Giving was not done from cash but from index funds being transferred to our donor advised fund and then distributed. No cash impact, but we did have a reduction in assets.
School costs were reimbursed from our 529. I didn't count the distribution in income and thus didn't count the expense either.
2019 Estimated Budget
Looking ahead, here are the high-level numbers for our 2019 budget:
Income: $180,010
Expense: $89,554
You may be wondering why I have these numbers and not ones closer to 2018's results.
I'm conservative by nature. I know, that's a shocker. Anyway this is why income is down and expenses are up. This is probably a worst-case scenario as we always seem to have more income than I project and we never spend everything.
So in reality 2019 will probably look a lot like 2018.
In addition, I don't include things like dividends on my retirement budget since they get reinvested and not distributed. My budget reflects cash in and cash out.
So those are our results for 2018 and plans for 2019.
Any thoughts, comments, or questions?
How was 2018 for you financially?
---
Originally posted at https://esimoney.com/2018-financial-year-in-review-and-2019-forecast/