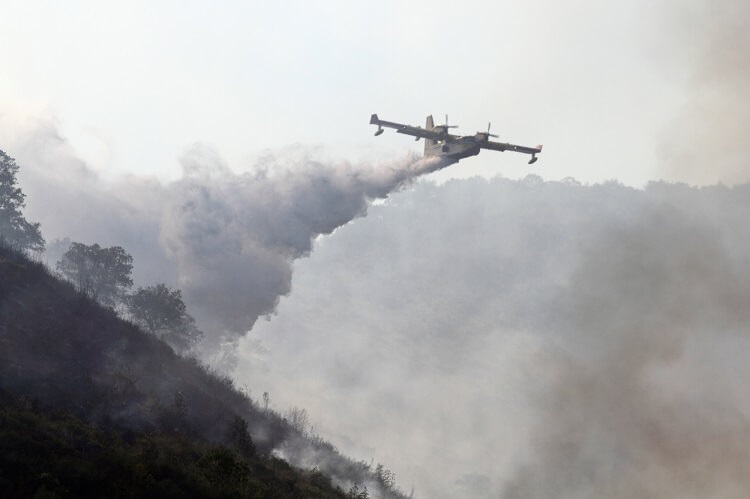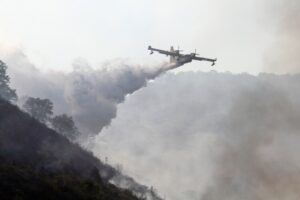 You know I am a big fan of retirement. There's just not enough great things I can say about it. 😉
But I'm pretty average when it comes to retirement activities — I travel a bit, get lots of exercise, and run a blog on the side. Fairly average in my book.
On the other hand, there are some people doing some amazing things in retirement. They have stepped it up big time in helping others, enjoying life, and improving themselves. And today I have six stories to share of what some of these are.
Some are ESI Money readers while others are ones I've simply stumbled upon here or there.
But the one common thread is that they are taking their retirement experiences up several notches from the ordinary.
Here we go…
Helping a Prison Newspaper Get the Word Out
Here's a story from one reader:
In June 2018 a social group I'm a member of organized a tour of San Quentin State Prison which is a few miles from our home. Ever since we moved here I've always been curious about what it's like inside this infamous prison, which we get nice of from the freeway and on the commuter ferry into San Francisco.
The tour included a visit to the newsroom offices where inmates produce the San Quentin News, a monthly newspaper with a 30,000 copy press run. It is distributed to inmates in all 35 state prisons in California, plus a number of other detention facilities in California and several other states (it's also accessible online at www.sanquentinews.com).
During the visit to SQN I asked the inmate staffers if they had any pre-written messages they would like me to post on my Facebook page, since I was going to update my friends on my amazing visit anyways. They said no, they didn't have anything like that. So being a good consultant I offered to help them draft something up if they were interested.
Fast forward a couple of months and some phone calls and emails, and there I was, walking through the count gate and back into the prison. That was in August last year, and I've been volunteering there on a weekly basis ever since, helping the men develop their SQN social media presence.
Every week I attend the newspaper's Advisory meeting, during which the inmate staffers update the outside advisors on various items related to writing and editing the current issue as well as discussing story ideas and longer term plans for growing the paper and attracting donors.
Since I started doing this I've helped the men relaunch their presence on Twitter (@sanquentinnews) and rethink the messaging strategy they use to reach people on the outside and attract donations. In the process I've also gotten to know the inmate staff on the paper and hear their stories – what they did that landed them inside, what their lives were like before prison, and the work they've been doing to rehabilitate themselves and prepare for their eventual release. I've also learned a lot about developing and running a social media campaign, which I did not have a lot of experience with prior to this work.
All in all I've found this work to be very rewarding. It challenges me intellectually, exposes me to new ideas and perspectives, and provides me with a weekly does of community that I otherwise would not have. My life is richer for doing this work, and the men express their appreciation for what the advisors and volunteers do every time we meet.
How awesome is this???!!!
I have been looking for a great volunteer activity in retirement and am yet to find it.
That said, I do serve as an usher at church and have a very special event planned this fall to help the needy. Stay tuned. 😉
Civil War Tours
Here's another one from an ESI Money reader. It started with a simple email he sent me:
I've done four tours with a company called Civil War Tours, Inc. Each tour was three full days in length.
The first was Fredericksburg, Chancellorsville and The Wilderness. Frank O'Reilly was the featured historian and author on the subject.
The second was three days at Gettysburg. Jeff Wert was the historian.
The third was the battle of Vicksburg. Terry Winschel was the historian.
Just last week we did three days in Charleston. Rick Hatcher was the historian.
We're considering doing a four day tour in November, Petersburg to Appomattox Courthouse.
All four tours included legendary historian Ed Bearss. Ed is 95 years old and still going strong!
These tours are great because they take you to places you most likely wouldn't know about or venture to on your own. You travel by bus from site to site. There's a lot of walking, much of which is through fields and woods. We especially like the outdoor experience.
The people are nice on these tours, history nerds like me. I see some of the same people every time we go.
At Gettysburg, I finally got a chance to walk the entire length of Pickett's Charge with a historian describing the action as the battle unfolded. Fantastic!
They have an Ironclad at Vicksburg you can tour. Ed Bearss was instrumental in locating and raising it.
Once you do a tour with an noted author on the subject you'll never want to take a basic park tour again. Night and day difference.
The highlights for me:
Fredericksburg, you can see the entire battlefield, the stone wall and the open field where the federal s were mowed down.
Already mentioned Gettysburg. Little Round Top is great there too.
Charleston, Confederate submarine The Hunley is on display. Also we went to Magnolia cemetery where each of the three crews of the Hunley are buried. The last crew was buried with full military honors in a ceremony that began at Waterfront Park and proceeded to the cemetery. The ceremony was in 2004. Wish I could have seen that.
These tours cost about $1,200 for two. Hotel is extra. Box lunch included in tour each day. All other meals are our responsibility. We spend about $2,000 door to door.
I then asked him to do a write up for this post and here's what he came up with (some repeats, but I wanted to include everything):
When I was 30 years old my wife and I moved from Ohio to Florida. Subsequent trips around the south brought about an awareness and interest in the Civil War. Being self employed, time off was precious. Vacations tended to be cruises. They were easily accessible within Florida and fit into our limited budget for travel.
When we retired we moved to Georgia. Within the first couple days residing in our new home I sat down with one of my Civil War magazines. Inside the front cover was an ad for a three day Civil War Tour in Virginia. The tour would cover Fredericksburg, Chancellorsville and The Wilderness. The tour was to be led by nationally known historians and authors on the subject. I booked the trip that day!
The tour was from a company called Civil War Tours.
I went on the tour and had a blast. I met some really nice like-minded people and learned a lot. I knew immediately while on that trip that I wanted to do more of this kind of travel. Hearing the history explained by historians and authors is a night and day difference from touring a museum or listening to tour guides.
Since then I've done three additional trips with Civil War Tours. My wife accompanied me on each and also really enjoyed the experience. She especially enjoyed all the time spent outdoors on the trips. The second tour was three days at Gettysburg. I got to walk the entire length of Pickett's Charge with a historian describing the action every step of the way! Fantastic!
In March of this year we spent three days in Vicksburg, Ms. covering the battle and subsequent siege of the city. Just last month we spent three days in Charleston where the seeds of succession began and the opening shots of the war took place. Also included was a trip to see the Confederate submarine, the Hunley. Great trip.
The best part of these trips is you go to places you wouldn't know of or wouldn't go to on your own. They are also affordable and have been a great way for us to get our feet wet with some travel. Door to door we spent about $2,000 per trip. That includes the price of the tour itself, our lodging, meals and gas.
I highly recommend each of these trips. The owner of the business is on every tour all day every day.
I've been a big fan of Civil War history for as long as I can remember. It's something about all the drama surrounding the war that draws me to it.
I've been to Gettysburg, Richmond, and Appomattox Courthouse, but never on a great tour like he describes (we had a guide in Gettysburg but it was like 150 degrees that day and the kids were not into it, so we cut it short).
BTW, if you haven't seen the movie Gettysburg, you should. It's a great one!
Also the biography of General Grant titled simply
Grant
is excellent.
I have these tours on my list as something I'd like to do one day. I just need to find someone to go with me as my wife has no interest in it. LOL!
Putting Out Fires by Plane
Here's a very interesting one from another reader.
He sent me a summary of his life as follows:
Started life working at age 8 in the ag fields
Drove tractors, combines, worked the "hoe handle" up until age 16
Worked cotton gins, drove school bus, worked at appliance store until college
Various part time gigs in college, but always took at least 14 hours, and worked 40 hours through college (one semester exception).
Went to work as pilot/flight instructor
Decided to go to med school
Did residency in OB/Gyn
Practiced OBG for 17 years
Returned to residency to do anesthesia residency/peds anesthesia fellowship (long story in itself….has to do with changing demographics, and also desire to have more controllability of schedule)
As I "slow down" (ha!) I now do "locum tenens" peds anesthesia through the winter, and in the summer I "fly fires"
Fire flying (flying planes that drop retardant) occupies my summer months, but is like a paid vacation flying over some of the prettiest country in the U.S.
He tells his story on his website, which includes this bio:
Having survived the medical world for a few decades, I'm pursuing flight, firefighting, wrench turning, and enjoying my family. I have a passion for "warbirds" specifically the P51 and T-6, the Corsair, and do airshows in those planes. I fly "The Mighty 802" fighting wildfires, and have a great time in my SX and Husky. Oh, yeah, I occasionally show up at the hospital and pass gas.
What a cool way to spend retirement, right? It's helping people and having a blast at the same time!
Setting a Mountain Record
This one comes from my hometown and is detailed in this article.
The highlights:
If you've been on the Manitou Incline the past six months, you've probably seen Greg Cummings.
He's the retired man who looks like an athlete in his prime, wearing sunglasses and a skullcap, a pack on his back filled with the things keeping him alive.
It's been harder than he expected when he set out on the mission Jan. 12 with his wife's reluctant blessing. The mental and emotional toll was heavy on both during Cummings' record-setting climbs in 2010 (601) and 2014 (1,400). The next year, his friend, Roger Austin, claimed 1,719 ascents.
Now Cummings, 62, is on his way to setting a new mark. Friday, he planned seven trips up and down the ties gaining more than 2,000 feet in less than a mile. That would put his total at 870 so far on the year. (Each summit, he takes selfies with cards showing the number to track and prove his progress).
If Cummings keeps his current pace — he's averaging 5½ inclines a day, with days of six or seven common — he could finish Jan. 11 with close to 1,900.
I'm not sure if this qualifies as "awesome" or "crazy" but let me just set the scene for you.
In case you have never heard of the Incline, here's a summary from Wikipedia:
The Manitou Springs Incline, also known as the Manitou Incline or simply the Incline, is a popular hiking trail rising above Manitou Springs, Colorado, near Colorado Springs.
The trail is the remains of a former 3 ft (914 mm) narrow gauge funicular railway whose tracks washed out during a rock slide in 1990. The Incline is famous for its sweeping views and steep grade, with an average grade of 45% (24°) and as steep as 68% (34°) in places, making it a fitness challenge for locals of the Colorado Springs area.
The incline gains over 2,000 feet (610 m) of elevation in less than one mile. Currently the Incline has approximately 2,744 steps from the bottom to the summit, although the top step is numbered "2768". The number of steps changes occasionally with trail maintenance and deterioration.
I'm not sure how long this guy takes to make one ascent, but if he does it in 45 minutes that would be considered fairly good, especially given that he's doing it several times a day.
So if he does 1,900 in a year, that's 85,500 minutes or 1,425 hours or 59.375 24-hour days. And that's just getting up. Obviously he needs to come down each time after climbing, which usually takes longer than going up (dangerous to walk down the steps — one fall and it's all over) and it's a much longer descent if you walk down the Barr Trail (which is safer but winds down the mountain). At the least you could DOUBLE that 59 days, but it's probably closer to tripling it.
Yeah, I'm leaning more towards "crazy."
Writing a Book
This next story comes from Chris Mamula from the website Can I Retire Yet?:
I decided to start my blog to share the perspectives of a "normal couple" living in a nice house, owning 2 cars, eating good food, all while traveling the world and seeking adventure on the path to FIRE.
I soon came to a realization. . .we weren't normal either. My wife and I were both naturally good savers from the beginning of our adult lives, living off one income while banking the other. We earned two high incomes, accrued very little student loan debt, and lived in a low cost area.
Many people couldn't relate to our story or replicate what we had done either. Our story was unique and extreme in its own way.
If I genuinely wanted to help people, I needed to do more than be another person sharing my story. I would need to collect many different stories to help people find a few they could relate to. I then would need to analyze the stories and organize them into universal principles that anyone could utilize.
So I decided to use the first couple years of my early retirement on the passion project of figuring out how to successfully write and launch a book to bring the concept of FI to the masses. I thought the best way to collect the stories and build a platform was to start a podcast, following the model Tim Ferriss used to create the book Tools of Titans.
Soon after I got this idea, I found a then new podcast, ChooseFI. My first emotions were bitterness and anger that they beat me to the punch, doing exactly what I wanted to do.
I listened to a few episodes and couldn't help but become a fan. I realized the work they were doing could be the basis of the book, saving me a tremendous amount of time and effort. Simultaneously, I could add value to them by producing a book that takes the valuable information that was emerging randomly from episode to episode on the podcast and presenting it in a user friendly way.
I pitched them on the idea. They quickly agreed, and we were under way.
The next step was writing the book. I spent the first couple hours most days in the months after leaving my job working on the book. Within about six months, I completed the first manuscript in June 2018.
We all agreed it was a great start, but we wanted to produce a first class book that could transform people's lives. We realized, none of us knew how to get this project to the finish line. So we looked for help.
We found an author/friend from inside the FI community to help us through the process. We hired an excellent editor in San Francisco and an amazing graphic artist in Australia, turning my little book idea into an international project.
Over the past year, we've consulted with these professionals and others to progressively shape and mold the original manuscript into a final product that we're all excited to release into the world.
I used the freedom of my financial independence and early retirement to produce a book that I hope will transform many lives by sharing this life changing approach to money. My desire is that many of those people will in turn use their newfound freedom to pursue their own passion projects, which in time will change the world!
The book Chris is talking about is Choose FI: Your Blueprint to Financial Independence
. It comes out this fall, but is on pre-sale now. I have an advance copy and can honestly say it's awesome (if you listen to the podcast, it's very similar to that.)
It also features some amazing advice from many bloggers, including a certain one that begins with ESI… 😉
Improving Yourself
Our last story comes from Mr. 1500 from 1500 Days:
Life with a full-time job, children, and a home remodel doesn't leave much room for thinking, introspection, and personal growth. Before retirement, at the end of the day, I'd often find myself exhausted and frustrated. I never had enough hours.
One of the greatest parts of retirement for me is having the mental bandwidth to work on myself. I now have time to read, think, assess, and take action.
Shortly after retirement, I realized that I wasn't the person who I wanted to be. I lacked confidence and often felt awkward around others. Just the thought of social interactions led to deep anxiety. I decided to tackle the problem head-on and volunteer for public speaking engagements.
Speaking in front of others was always my worst fear. Heck, for most of my life, I didn't even like speaking at all. I was born with a speech impediment and kids are cruel, so I quickly became an introvert.
Better to just stay quiet than to open my mouth and make a fool of myself!
Through therapy, the speech issues went away. However, the introversion stuck. However, giving public talks was one way I knew I could force myself out of my shell. Go big or go home, right?
I volunteered to give my first talk in the spring of 2017. It wasn't spectacular but wasn't bad either. My right leg was shaking because of nerves, but luckily there was a podium I could stand behind so no-one saw! Since that day, I've volunteered to speak every at every opportunity I hear about. Each one gets a little easier and I've grown to enjoy them. After my most recent talk, an attendee told me that I was a "gifted public speaker." In all of my wildest dreams, I never thought I'd live to hear someone giving me this compliment.
I'm now a more confident, self-assured person. I no longer get butterflies in my stomach when meeting new people. I smile more and say "Hi!" to random strangers. I'm a better person, all because of retirement.
I love this story!
It would have been easy for him to sit back and cruise into retirement, but he saw a flaw in himself he wanted to correct, he took the bull by the horns, and he ultimately turned a weakness into a strength.
Good for him!
Boy, these people have really inspired me! I need to step up my retirement game! LOL!
Anyone else out there doing some great stuff with your post-work time?
---
Originally posted at https://esimoney.com/awesome-things-people-are-doing-in-retirement/