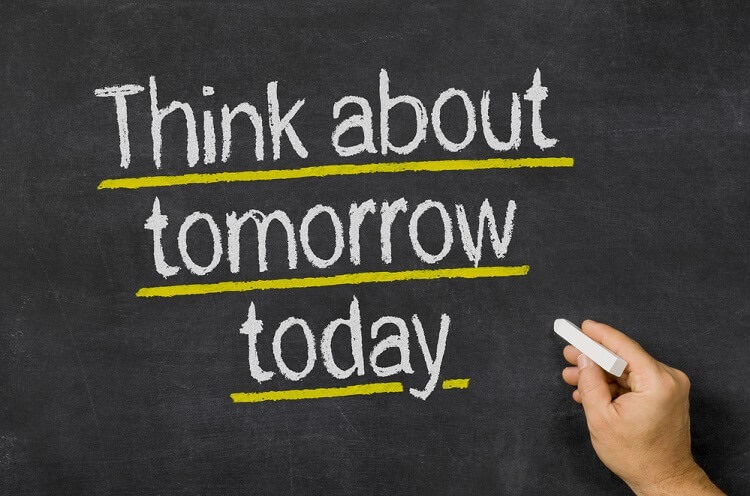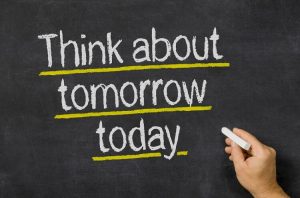 The following post is sponsored by Blooom. The review is done by Hank Coleman, the founder and publisher of Money Q&A, a personal finance blog that focuses primarily on investing and retirement planning. Hank has a Masters in Finance from the University of Maryland and holds a Certificate of Personal Financial Planning from Kansas State University.
Deciphering the choices available in your 401k retirement plan can be challenging. It's hard to know which options are the best in most retirement plans, what the fees are, and how to spread out asset allocation amongst the choices.
There are often so many investment options to choose from in our employer's 401k plan. And, then you need to rebalance your portfolio every now and again. All too often, employees select a few funds after we're hired, and then forget all about our 401k plans. It's a lot to stay on top of as an individual. Some companies running these plans often offer advisory services, but that can get expensive.
That's where Blooom comes into the picture. They make the investment decisions in your 401k plan easy and automatic, taking almost everything out of your hands and off your shoulders.
Blooom is one of the newest robo-advisors to get into the retirement investment market. And, they've staked their claim on helping investors simplify their 401k retirement plans and easily understand its investing choices.
Blooom was the fastest independent robo-advisor to reach $1 billion in assets under management (AUM) after just 38 months of being in business. And, the service currently has over $2 billion AUM with more than 20,000 clients.
Blooom helps American workers improve their 401k retirement plans' performance and eliminate excessive fees while only charging a low, monthly fee. Blooom is a simple way to avoid making mistakes with your 401k retirement plan.
What Blooom Does for Investors
After you connect your 401k account, Blooom works by analyzing your existing retirement account and gives you feedback. The service shows you where you may be paying hidden investment fees that you're not aware. It shows you your current asset allocation between stocks, bond, cash equivalents, and other investment options. And, it shows you where you can potentially make changes.
You answer a few simple questions about your risk tolerance, retirement goals, and estimated date you want to retire, and Blooom does the rest. The service will recommend an individualized mix of funds for you that are available in your 401k plan. Then, they'll continuously monitor your portfolio's performance.
Over the course of time, Blooom will reallocate your investments and tweak your investment choices for future allocations to keep you in line with your goals while optimizing your account to pay the least amount of fees and maximize your long-term retirement savings.
Blooom actively makes trades within your 401k account to optimize your plan, so you don't have to worry about it. All of the transactions are transparent to you, but Blooom never makes any deposits or withdrawals from your account. The system can't change the amount of your contribution that your employer withholds from your paycheck. It merely has access to move funds around inside the account.
An additional added benefit for Blooom customers is access to a financial advisor included in your monthly fee for no extra cost. This financial advisor can answer any financial questions you may have about your 401k retirement plan or any other financial account or assets you may have.
Blooom does all this for a simple, flat Netflix-like monthly fee. Also, it's simple to cancel the service if you want to quit. You can cancel directly from your account homepage.
Why Choose Blooom?
Even without signing up for Blooom's services, they perform a free analysis of your existing 401k account. In less than 5 minutes, Blooom's analysis can show you:
Exactly how you currently invest
Recommendations for the best funds available in your 401k plan
Exact percentages of what you should invest in and with which funds
Precise allocation recommendations between stocks and bonds based on your goals
How much you're paying in investment fees
Ways to potentially pay less
According to the company, the average Blooom client cuts his or her fees by 45% * when using the service versus going it alone.
The free analysis by Blooom on your existing 401k retirement account will show you the balance and allocation of your account. Then, Blooom will make recommendations how you may be able to pay fewer fees and earn a great return on your retirement investments.
Based on your goals, age, risk tolerance, and other factors, Blooom's analysis will highlight areas for improvement. Are you investing too conservatively based on the goals you told Blooom? Or, are you being overly aggressive?
Blooom helps you tailor your investments based on your retirement goals. It takes into consideration your age, the number of years left until retirement, risk tolerance, current income, investment contribution, and other factors to develop the right investing balance for you. Then, Blooom monitors your 401k plan's performance and adjusts its holdings and allocations periodically as necessary to meet your goals.
Why Blooom Is Different from its Competitors
Blooom is quite different from other financial advisory services that manage 401k retirement plans. They're also different from other robo-advisors on the market.
Blooom is different from its competitors because they…
Only manages your 401k retirement plan
Can't move money into our out of your account
Can't open or close an account
Works with most 401k plans in the US
Works with 401a, 401k, 403b, 457 retirement accounts, and the Federal Government's Thrift Savings Plan (TSP)
Uses a small monthly fee fixed price model
Has no conflicts of interest
Offers free financial advice to its customers
Uses 3rd party verifications, secure servers, and bank-level security measures
Bloom Only Manages Your 401k Retirement Account
Blooom focuses on 401k retirement plans (and the offshoots like 401a, 401k, 403b, and 457 plans, of course). They don't manage your individual retirement accounts (IRA) or any other type of account for that matter.
And, more importantly, Blooom doesn't choose what funds your employer offers. They don't have any "skin in the game" choosing one fund family over another. And, Blooom isn't associated with any big banks or financial institutions that can sway their opinions or pressure you to invest in something that isn't in your best interest. They're unbiased and don't receive any compensation from any mutual funds or your employer. In fact, Blooom is a fiduciary that's required to act in your best interest.
Blooom Works with Almost 99% of 401k Plans
Blooom is a registered investment advisory company with the Securities and Exchange Commission (SEC) and works with almost all of the 401k retirement plans in the United States. They can also work if you have a 401a, 401k, 403b, or 457 retirement plan.
Additionally, Blooom can work with the federal government's Thrift Savings Plan (TSP). The TSP is the United States government's version of a 401k for government civilians and members of the military.
Blooom Uses a Low Cost, Fixed Pricing Model
There is no minimum account size to sign up with Blooom. Regardless of your 401k plan's balance, everyone only pays $10 per month for Blooom's 401k, 403b, TSP, or other account management. Blooom does not charge a percentage of assets under management (AUM), like the 1% of your account balance other robo and real-world advisors typically charge each year. Blooom's pricing model is simple and easy to understand right from the beginning.
Free Financial Advice from Blooom
Another unique differentiator is that Blooom has hired financial advisors to answer their clients' financial questions. That sounds normal and rational for a 401k company to answer live 401k retirement plan questions by chatting with customers on their site. But, Blooom takes it a step further.
Blooom offers free financial advice on any finance topic that you might have. It doesn't have to even be 401k related.
Blooom Security Features
Blooom uses SSL encryption, secure servers, third-party verification, and bank-level security to protect your retirement plan information. Additionally, the site continuously scans your account for unusual activity and alerts you to potential issues. Adding Blooom's services to your 401k gives you an extra layer of protection and warning against fraud or malicious activity against your retirement account.
We don't mean to ignore our retirement plans. It just happens as we start a new job, set our initial investment allocations and contributions, and then become busy doing our actual job. As an afterthought, we might check our statements or consider rebalancing the investment mix occasionally. But, we often forget.
Our 401k retirement plans often go unchecked and simply on autopilot most of the time. But, it doesn't have to be that way with Blooom. One of the biggest detriments to our 401k is our uninterested attitude (often accidentally) towards the investments.
Blooom kills apathy and neglect by taking care of the investing for you. The system makes adjustments to your account as necessary. It limits the fees that you pay, and it ensures that you have the appropriate asset allocation.
Blooom makes it easier for anyone to manage his or her 401k retirement account automatically for just a few dollars a month. You don't have to spend hours studying the market. You don't have to seek out expensive financial advice that might actually be biased. And, you don't have to remember to move allocations and redistribute funds within your account. Blooom does it all for you.
*Based on metrics as of April 25th, 2018. The information is provided for discussion purposes only and should not be considered as investment advice. Blooom is limited to the funds available in your employer sponsored retirement plan. There is no guarantee Blooom can or will reduce your fund expenses.
---
Originally posted at https://esimoney.com/blooom-review/