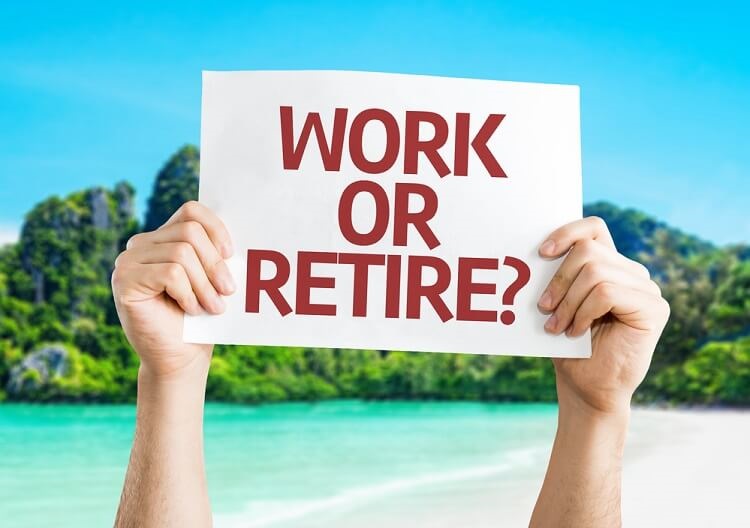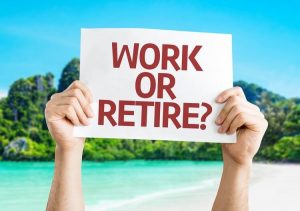 Here's an interesting, real-life situation that I'd like to get feedback on.
I know there are some really smart ESI readers out there, and I need your thoughts.
The other day I received the following email from a reader (FYI, I've edited a bit for brevity but haven't changed the substance of our conversation):
I would greatly appreciate your opinion on my current financial state and if I can retire:
I turned 50 in July and my wife 49 in July
My wife is a high school math teacher currently earning $87,650. She has 24 years in the district and was considering working 6 more years to get 30 years of service. If she does this, she will receive a reduced pension since she didn't work 35 years. Her pension would be approximately $56K per year or $4,710 per month.
I am a 50% partner in a business and my salary is $123K per year. My partner and I also own the office building and we pay ourselves rent of $2K each per month. The problem is, we bought the business from our former boss and have a 15 year note. We just completed year 4. The payoff, including interest, is approximately $2.3M. I would love to sell the business, but I wouldn't get anything out of it once the note was retired. I am assuming if I retired at age 56, I would just walk away with nothing from the business.
We currently have $3.9M in cash/investments not including our home, cars, life insurance, etc.
The monies are allocated as follows:
IRA's — $477,873
401K — $267,159
403B — $229,021
Mutual funds/investments — $2,519,438
Cash/CD's — $292,326
Stocks — $13,696
529 College Plan — $100,880
As I stated earlier, if my wife retires early (age 56), she would get a yearly pension of approximately $56K. If we take social security at age 62, I would get approximately $1838 per month and my wife would get $1,646 per month.
Some ancillary information – our home is paid off and valued at $225-250K, we have a 2016 Acura ILX and 2013 Honda CRV (both paid for), we have one child – a 16 year old daughter in a private high school. Her tuition is approximately $6K per year. I belong to a country club that costs me approximately $5-6K per year. We do not live extravagantly. We bank my wife's entire pay and put at least $1K of every one of my pays away.
Can I retire at age 56 if not sooner in your opinion? Thoughts?
I responded with the following:
A couple questions:
1. How much do you need to spend annually during retirement? Put together a rough budget (even if it's a back-of-the-hand estimate) so we can get close. Be sure to include any savings you may need to do (like for your daughter's college, though it appears you have enough to cover it) for things you'll be responsible for in future years.
2. What is the $2.5 million in mutual funds invested in? I'm guessing these are just in a normal account (not taxable) and you have access to move/change them in any way, right? If so, you could earn $75k a year on them alone if invested in a dividend fund/stocks at 3% (which is pretty conservative).
He responded:
1. I went through my expenses and guessed it would annualize out to approximately $80-85K per year. I think I have enough in our 529 plan for most, if not all, of our daughter's college. I didn't factor in a wedding, etc. so that could be more.
2. $2.06M is in Vanguard funds – most are in taxable accounts, some in tax exempt. The other $500K is with Janney Montgomery Scott invested in American Funds. Last year I made $60,935 in dividends and cap gains from Vanguard. On average, I receive $1,200-1,300 per month in dividends from JMS.
To which I responded:
Ok, so…
$85k in expenses
VERSUS
Approximately $75k in dividends/capital gains income each year plus $56k per year from your wife's pension ($131k/year without even looking at other assets)
Seems like you have way more than enough. What am I missing?
So, dear ESI readers, this is where you come in. What am I missing?
If you go through the same sort of analysis I went through as I was deciding to retire it appears:
1. If he structures his assets correctly (for income) he'll have more than enough to cover living expenses.
2. If he ever needs to spend some of his savings at the rate of let's say $20k per year, he has DECADES of surplus left over.
This seems to be even more of a no-brainer retirement than mine was, especially since his wife's retirement alone will cover a huge part of their expenses.
I asked him if I could post this and solicit your comments and he agreed. So let us have it!
A few questions:
1. Can he retire (either now or at 56)? Why or why not?
2. What steps would you recommend he consider to make his retirement even more secure? (specific money moves)
3. What am I missing? 😉
I'll see you all in the comments below! Thanks for your help!
---
Originally posted at https://esimoney.com/can-this-esi-reader-retire/