Saving for retirement is a major undertaking for most of us. Increasing healthcare costs and longer life expectancies make the hill a bit steeper to climb each year. Health savings accounts (HSA) provide another vehicle to save for retirement.
Many of you have the option to enroll in high-deductible insurance plans that allow the use of a health savings account via your employer. An HSA can serve as an additional retirement savings vehicle on top of your IRA or 401(k) to help cover healthcare and other retirement expenses. With the annual open enrollment period commencing for many companies, this is a good time to consider a high-deductible plan with an HSA if this option is offered.
The rising cost of healthcare in retirement 
According to Fidelity an average couple both aged 65 will spend $285,000 on medical costs in retirement. This is up from $280,000 in 2018, $275,000 in 2017, $260,000 in 2016, $245,000 in 2015, $220,000 in 2014 and up from $190,000 from their 2005 survey.
This is a significant amount even for retirees with a retirement nest egg in excess of $1 million.
High deductible health insurance plans 
Health insurance plans with an annual deductible of at least $1,350 for a single person and $2,700 for a family qualify for use with HSAs in 2019, with no change in these limits for 2020. These types of plan are becoming more common with employers and are available privately as well. Premiums are generally less expensive than plans with lower deductibles. Out-of-pocket expenses for high deductible plans cannot exceed maximums of $6,900 for an individual and $13,800 for family coverage.
How the HSA works 
HSA accounts can only be used in conjunction with a high-deductible health insurance plan. The HSA will be a separate medical savings account into which the employee or private policy holder can contribute money during the year. The money goes into the account on a pre-tax basis much like a traditional 401(k) or IRA. Additionally, this is a great opportunity for those who earn too much to make pre-tax contributions to a traditional IRA, or who have made the maximum contributions to their 401(k) to reduce their taxable income a bit.
The HSA contribution limits for 2020 be $3,550 for individuals and $7,100 for families. Those who will be 55 or older at any point during the year are eligible to contribute an extra $1,000. This marks a slight increase of $50 for individuals and $100 for families over 2019 limits, the $1,000 catch-up contributions are unchanged. Some employers may also make contributions to employee's accounts.
Money can be withdrawn tax-free from the HSA account to pay for a variety of qualified medical expenses. Withdrawals used to pay for non-qualified medical costs will be included in your gross income and included in your taxable income. Withdrawals for non-qualified expenses may also be subject to a penalty.
The real advantage is that money not used to cover eligible expenses can also be left in the account from year-to-year. This differs from a Flexible Spending Account (FSA) where all money must be used by the end of the year in conjunction with qualified medical expenses. Any unused dollars are lost to you.
The money in the HSA is portable when you leave an employer. Many banks and investment custodians offer HSA accounts, some with investment options that are similar to an IRA account. The investments chosen should reflect your risk tolerance and time horizon for the money just like any other investment account. Just like an IRA account you should shop around for the HSA account that best meets your needs including investment options and fees.
Qualified medical expenses 
Examples of qualified medical expenses include:
Health insurance coinsurance and deductibles
Most medical and dental expenses
Vision care
Prescription drugs and insulin
Medicare premiums
A portion of the premiums for a tax-qualified long-term care policy
These are just some examples of the types of qualified medical and related expenses for which funds in an HSA account can be used on a tax-free basis.
Health Savings Accounts and retirement 
For those who can afford to cover some or all of their out-of-pocket medical costs from other sources while they are working, HSA contributions can serve as an excellent supplement to their other retirement savings in IRAs, 401(k)s and elsewhere.
Money in the HSA can be saved until retirement to cover qualified medical costs. This can make your retirement savings go farther. Remember the money comes out tax-free for qualified medical expenses. In addition, your contributions are made on a pre-tax basis (note some plans allow for after-tax contributions as well).
Beyond medical expenses, once you reach age 65 the money can be withdrawn penalty-free for purposes other than paying for qualified medical expenses, though the withdrawals will be taxed at ordinary income rates like a tradition IRA account.
HSAs are not subject to required minimum distributions at age 70 ½, allowing the HSA to continue to grow tax-free. If a spouse is named as the beneficiary of the account, he or she can inherit the money tax-free. Non-spousal beneficiaries will be taxed on the account's fair market value.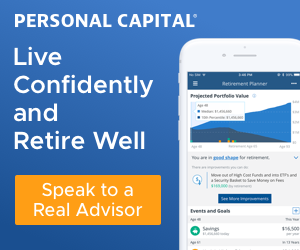 The Bottom Line
With the cost of healthcare in retirement continuing to increase, the health savings account is increasingly being viewed as an additional retirement account. If you have access to one, consider funding an HSA account to help supplement your other retirement savings efforts.
Approaching retirement and want another opinion on where you stand? Not sure if your investments are right for your situation? Need help getting on track? Check out my Financial Review/Second Opinion for Individuals service for detailed guidance and advice about your situation.
NEW SERVICE – Financial Coaching. Check out this new service to see if it's right for you. Financial coaching focuses on providing education and mentoring on the financial transition to retirement.
FINANCIAL WRITING. Check out my freelance financial writing services including my ghostwriting services for financial advisors.
Please contact me with any thoughts or suggestions about anything you've read here at The Chicago Financial Planner. Don't miss any future posts, please subscribe via email. Check out our resources page for links to some other great sites and some outstanding products that you might find useful.