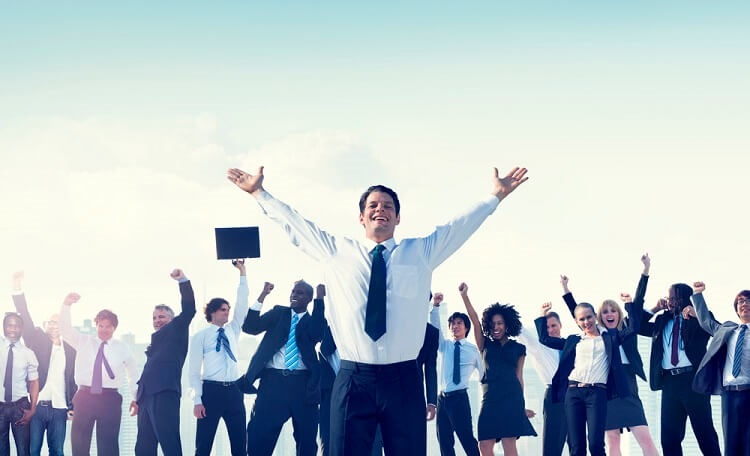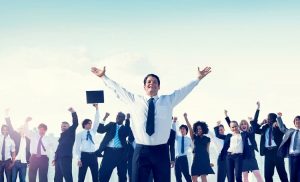 My last post was the second in the series on my retirement.
If you missed it or the previous one, post one was titled I Retired! and post two was My Retirement Story, Part 2.
With that said, let's continue the story.
Working Out the Financials
Given the bad situation at work (my boss, the business, and my lack of interest) as well as my personal desire to accomplish some tasks (listed in the last post), I went over and over my financials to make sure I had enough to retire. And I did.
I also made some moves to get me into a better position:
We cancelled our $10k-$12k cruise slated for early 2017. I was looking forward to it, but that money represented months of freedom I didn't want to give up. And since we've been there and done that, it was easy to give up.
I adjusted our taxable index fund accounts to have dividends paid to us instead of automatically reinvesting. This would generate about $8k in income per year.
I upped my P2P investments to diversify income sources (my main source is my rental properties).
I started and began developing this blog as a one-day potential money maker (notice how post #1 was in November last year? I started developing the blog well before then. This shows how early on I knew I was going to be retiring.) We'll see if that works out and sometime I'll even post about how to build a blog and my specific results.
We checked out health insurance options and got all our medical check-ups completed while I still had work insurance.
We upped our cash savings to about $75,000, about enough for one years' living expenses.
We decided not to buy a shed ($3k) for our back yard. I had always wanted one but when you hear the whole story you'll know why we backed off. Again, another future post.
Maximizing Job Payout
So everything was in place for me to retire, but there was one major issue looming: being let go versus quitting.
I can't go into a lot of details about the arrangement, but suffice to say that it would be better financially for me if my boss would initiate a separation (fire me) versus me simply quitting.
My situation boiled down to:
If I resigned, I got no additional payment.
If I was terminated, I would receive a severance.
Big difference.
The only problem was that I was in control of the former, but not the latter.
I knew my boss was not happy with me, but I wasn't sure he was unhappy enough to pay me a lot of money to go away. But if I didn't quit soon I was going to go crazy. Ugh!!!
Thankfully, my boss took action.
He called me in to his office one day and gave me a written list of what I needed to do within a certain period of time if I wanted to keep my job. The list was full of completely unrealistic expectations that no one could fulfill within the time allotted. I knew what he was doing — he was setting me up to let me go.
What he didn't know was that I was going willingly — and with more cash than I was prepared to leave with.
Time Ticking
As time went by, our business stayed about the same — lacking on sales but ahead on the bottom line. And while this is what I was hired to do (deliver profit), my boss now wanted both — sales and profit. It's hard to change course and deliver both in a short period of time.
So while I was on vacation in late July he sent me an email that said it was over — that my last day would be in a week. He wasn't malicious and we weren't hostile to each other during the process. We both knew what he was doing and we both wanted it.
The next few days DRAGGED on for what seemed like forever. But finally the time arrived.
So a week later I signed the separation documents, got my money, and worked my last day.
Now What?
So now what am I going to do?
Here are a few things on the radar:
Take some time off and relax. I have several local things I want to do with my family this fall/winter.
Travel. We are traveling to Yellowstone National Park sometime this fall. I may share some pictures. 🙂
Enjoy our family. My uncle is visiting this week. My sister-in-law and brother-in-law are visiting next month and we might go to see my parents in October trip. I may even have time for my college class reunion that I would have NEVER taken time off for before.
Complete tasks around the house. I have a long list of stuff I never got around to doing simply because I didn't want to waste my precious weekend days on home tasks. Now I have all the time in the world.
Grow this blog. I'll post more on my plans for ESI Money at a later date. As for now, I will post more often (three times a week) with my extra time. I'm also going to post more on my previous blog (for those of you who knew me there.) Over there I will have shorter, commentary pieces while here I will focus on longer, more-detailed posts.
Keep up with my exercise and nutrition routine. I can now exercise in the morning (my preferred time) every day and work on my budding skills as a chef (I got a Traeger grill last year and LOVE it).
Volunteer. I serve on one non-profit board already and I may pick up another one or two. We'll see what transpires but I certainly want to help others however I can.
In the longer term I may look for a part-time job but I certainly won't do anything until after the New Year.
Obviously there's much more to tell and many new learnings as I enter this new phase of life. Rest assured I'll share it all with you.
So that's my story. Kinda like a soap opera, huh?
Any thoughts or suggestions for me?
---
Originally posted at https://esimoney.com/my-retirement-story-part-3/