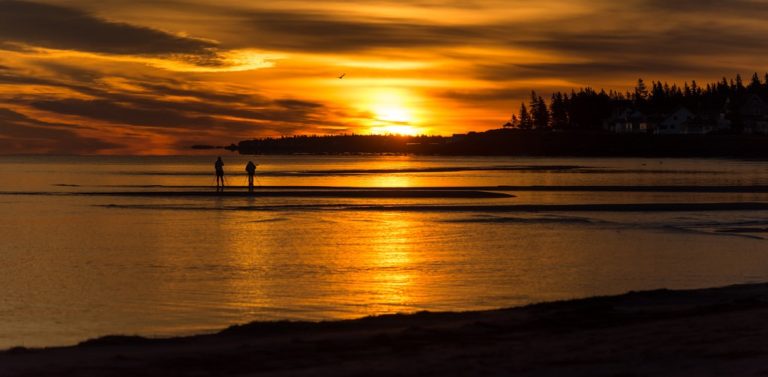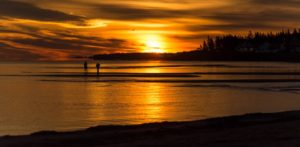 As promised when I gave my 30-day retirement update, I'll post what I'm up to in retirement every so often.
It's meant to both keep you in the loop with the retirement life as well as keep myself accountable. If all I have to share is "sat around and watched TV", I'll need to shake things up a bit. 🙂
Anyway, here's what's happened the past 100 days:
I'm busy!!! You would think that I'd have all the free time in the world. But the days pass and my to-do list is still as long as when they started. That said, the stuff I spend time on is much more fun than going to work. But I really don't know how I worked AND used to get things done.
It's still a thrill to tell someone "I'm retired" and watch their reaction. It was especially fun at my college reunion. Speaking of which…
My daughter and I made a six-day trip to see my parents in Iowa. I also made it to my college reunion which is about an hour and a half from where my parents live. It turned out to be an awesome time as my four best friends made it as well. I would have never taken five vacation days to do this so retirement is to thank for a great time. My buddies hassled me for two days about being retired…as you might imagine. 🙂
My early morning routine is about the same, though I get up a bit later some days as I pick up my son from work as late as 1 am several nights a week. But generally I'm up between 6 am and 7 am, drink water and a protein drink, check this site, do some reading and head for the gym. I don't have a solid/standard morning routine but it's still on my list to develop one (you wouldn't imagine how long my list is — I'm supposed to be retired!!!).
I am still working out five days a week doing weights, cardio, or both. I'm meeting with my trainer once a month as well. I injured my right wrist lifting a month ago and now have a weight-lifting brace I use when I lift. Yes, I'm getting old. I've also put on a few pounds inherited when I went and visited my parents.
The non-work out days I still walk and am averaging 15,000 steps a day, every day. I take a long walk either right before or after the gym and listen to podcasts while I do. Then my wife and I go for two other walks sometime during the day. This allows us to both get some extra exercise as well as visit at length, which is very nice. This set-up may change as the weather turns colder.
As I posted, I helped my son get a job. He's been working 20-25 hours a week at a local grocery store plus got a second job working 15-20 hours at a retail store. He's motivated as he'd like to buy a car and move out on his own.
Speaking of moving out on his own, I helped him develop a budget so he can see what he makes and save for a car. It was an eye-opener for him to see all the expenses he'll have to pay for when he moves out. Welcome to being an adult! 🙂
After finding my son two jobs I'm now working with my daughter to find a new one. She wants more hours than the current place can give her.
We completed the application process for my daughter's college and she was accepted! We are now working on the FAFSA, scholarships, housing, etc. This is a project!!!
Our family has been seeing a bunch of sights around our city (we live in Colorado after all, and there's lots to see). We're also keeping up with the $5.75 movie days on Tuesdays, so we're having some great times together. Seems like there are lots of opportunities to 1) avoid crowds and 2) save money simply by going to places at off times — the movies, restaurants, tourist attractions, and so forth.
I've watched more football (both NFL and college) and soccer (Manchester United) in the past three months than I have in the past three years. I usually watch on my computer while I'm typing articles. Saturday afternoons are especially fun for this as I try to stay home and avoid the crowds who are out and about on their days off. Which leads to…
Monday is now the best day of the week for me. Why? Because everyone else goes back to work! The gym is quiet, the restaurants are quiet, the theaters are quiet, everything is quieter. Every weekday is like that and I love it. Conversely, the weekend is relatively not as good (though it's still way better than any day at work.) 🙂
I've been continuing my meat-fest cooking on our wood pellet grill. We got slowed down a bit as we cleaned off a year's worth of grease (which took a full week and several attempts) but we're now up-to-speed.
One thing I'm not doing as much as I thought I would be is reading books. Instead, I'm reading websites (mostly personal finance) and writing. Listening to podcasts too. So the 10 books on my shelf are not getting read!
I have been volunteering for a local non-profit that helps the homeless. They started a fundraising committee and I'm on it. I'm also probably going to be teaching personal finance at my church in January. I need to review possible materials (Dave Ramsey's Financial Peace University as well as materials by Crown Ministries.)
I've had two job offers since I retired but so far have declined them both. I also have two possible consulting gigs that I'm much more interested in because they are a few days a week and for limited times. We'll see if they pan out or not. I'm fine if they do and fine if they don't.
Somehow, by God's grace, I made it through the election. I was so sick of it by the time it was over that I began to de-friend people on Facebook who couldn't seem to control themselves one way or the other. Now we have six months before someone starts campaigning for the next election! 🙁
I have been getting a lot of stuff done around the house. My yard looked amazing this fall, my garage is organized, and several little projects are completed.
I'm very relaxed. Probably the most relaxed I've been in my life. I can feel the absence of stress which was often my companion while I worked. I can even notice it when in bed — I'm sleeping much better. My wife and I were wondering the other day if I've extended my life by 5 to 10 years simply by reducing stress.
I've had several lunches with people from work. I average about one every other week and it's nice to stay in touch. They use me as a sounding board, complaining about the crazy boss they have (and I used to have). I empathize with them.
Those are the "normal", post-retirement life events worth noting. Here are a few financials things I've done since retiring:
I've been updating my budget monthly. So far I am spending WAY less in retirement than I had estimated. I'll give a detailed update in January.
Had two calls with my property manager. Expenses have been starting to creep up and I wanted to be sure he knew I was watching them. He knows.
As you know, I've been working on this site and my other one. It takes lots of work but is paying off. I'll have a blog-specific update for you soon as my one-year anniversary is coming up.
I started to pull back on Lending Club investments. I've stopped automated investing and am transferring cash to my checking account when loans are paid. I'm just worried I had too much at LC, especially given their recent struggles.
I'm still deciding what to do with my money at Vanguard — both in retirement accounts and out. I want to set them up to churn out income, but there are many paths I could take.
I'll update you again at the six-month mark.
So, that's my retirement life so far. Any thoughts or questions about it?
photo credit: James P. Mann Parlee Beach Sunrise via photopin (license)
---
Originally posted at https://esimoney.com/retirement-100-day-update/