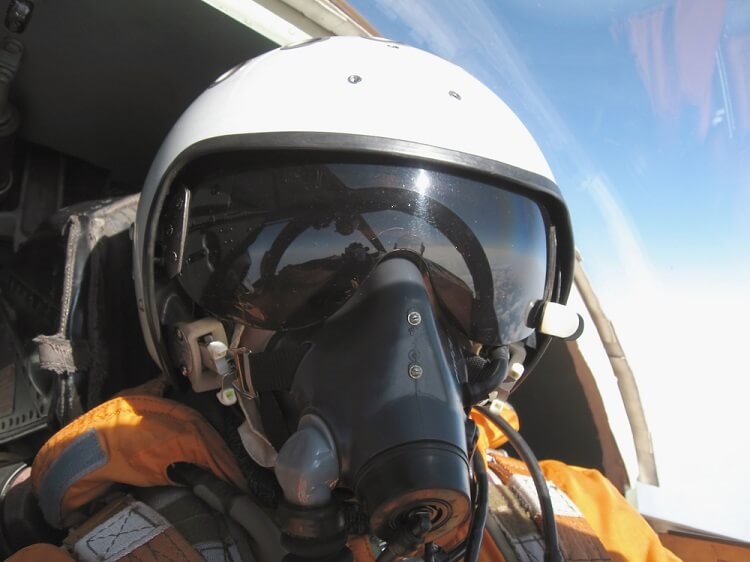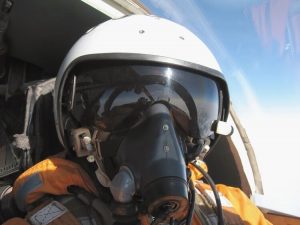 Here's our latest interview with a retiree as we seek to learn from those who have actually taken the retirement plunge.
If you'd like to be considered for an interview, drop me a note and we can chat about specifics.
My questions are in bold italics and his responses follow in black.
Let's get started…
GENERAL OVERVIEW
How old are you (and spouse if applicable, plus how long you've been married)?
I'm 63, 64 this June and my wife just turned 60.
We have been married over 25 years now.
Do you have kids/family (if so, how old are they)?
We have a married niece, 31, and nephew, 28, we helped raise after my wife's sister passed away.
In addition, I have a large extended family and my wife's Mom in our area is our last living parent.
What area of the country do you live in (and urban or rural)?
We live in a rural/suburban county in our home area, on the coast of a Mid Atlantic state.
Is there anything else we should know about you?
I am a career military officer and aviator, an active leader in our community, a person of strong religious faith and passionate about my causes.
RETIREMENT OVERVIEW
How do you define retirement?
Retirement is the freedom to do what you want!
I have five broad missions or interests I pursue that keep me quite busy and the time and financial resources to pursue them.
How long have you been retired?
I consider myself retired for four years now when I began to access a retirement account at 59.5.
I retired from the military about 11 years ago but continued to work as a full-time defense contractor/consultant.
I also served for four years until recently in an important state board position, a Governor's appointment, and continue to consult or serve in aviation, military/veterans affairs, and public policy as an advisor and assistant at the state and local level.
Is your spouse also retired?
My wife of 25 years retired from paid work some 12 years ago but continues to help with property management, accounting, and general administration for our real estate and household.
She is an excellent administrator, property manager, saver, and all around super souse and partner!
What was your career and income before retirement?
I was a career military officer and defense contractor, but did not make over six figures until the later stages (45+) of my career.
I am also a long-term real estate investor in residential real estate that we have pursued as a side hustle for about 40 years.
We make a low six figure income now, about what we did when we were working full time.
Why did you retire?
I was laid off from a major defense contractor 5 years ago but continued to look for full time work until about a year later when we began to access a retirement account while continuing to work with our real estate.
PREPARATION FOR RETIREMENT
When did you first start thinking seriously about retirement and when did that turn into a decision to do it?
I always wanted to pursue financial freedom to be able to pursue my passions and have control over my time when I left the military.
To do this, I invested primarily in real estate and small business ventures.
What were the major steps you took from deciding to retire to developing a plan to do so?
I wanted to retire as early as possible, ideally when I left the military since I really loved serving and did not want another full time job after mandatory retirement.
Instead of primarily saving and investing, I worked to purchase and manage real estate and invest in small business ventures that I believed would provide a good return. The small business ventures did not work out but the real estate mostly did.
My wife and I also invested in mutual funds in our retirement accounts but I always viewed that to be of secondary importance.
We worked to pay off our real estate and all mortgages so we could retire totally debt free shortly after I was laid off in 2014.
What did your pre-retirement financials look like?
After 25 years of real estate investing we finally hit our target of a seven figure net worth in real estate in 2004, retirement accounts were viewed in addition to that.
We worked hard to pay off all mortgages and were never into consumer debt except for several modest or zero percent car loans that we paid off.
By 2014, our investment real estate including a modest resort home we used and rented was worth about 1.1 million and retirement accounts about 450K with no debt when we retired.
We also owned our home and a small airplane I fly for another $350K in assets.
The investments have grown a bit (about 10%) since retiring a few years ago, despite taking a portion of one IRA for expenses, (32K in first year and $1000 monthly).
Our properties and investments have since grown about 200K to about 1.75 million, or 2.1 including our home and other assets.
What was your overall financial plan for retirement?
I developed an early and later retirement budget but we always planned to be debt free with at least 80-100 percent of my preretirement income, in our case 8-10K monthly. We wanted to be over 100 percent or more if possible and that is what we have now achieved, but it took a few years to get there.
Did you make any specific moves to prepare your finances for retirement?
We desired to retire on our own terms and did not move or downsize, at least not for the present.
We have worked to reposition our real estate investments through 1031 tax deferred exchanges from single family to multi-family income producing assets through Delaware Statutory Trusts (DSTs) to improve our income and get rid of the property management headaches and expenses.
Who helped you develop this plan?
I read extensively and have taken real estate investing classes earlier in my career and the Dave Ramsey Financial Peace University and Financial Coach training.
I recently took the Joe Sangl personal finance course (iwbnin.com) and recommend him as well.
We have several good real estate advisors for 1031 tax deferred exchanges and like the biggerpockets.com web site and recommended books.
What plans did you make in advance to leave your job?
We planned to leave or perhaps go part time at age 60 but was laid off from my contract job 16 months early!
No problem, I just looked for another job and worked on my real estate and other interests until age 59.5 when I could access a retirement account.
What were your pre-retirement concerns (financial or non-financial)?
I only was concerned with making it to age 59.5 and 60 to be able to access my retirement accounts and military pension (I have a 50%+ year pension, but it did not kick in until age 60). We also never want to borrow money again.
I wanted to continue to serve and contribute to my passions, particularly in aviation and military & veteran affairs, public policy, and other areas.
I did not want to grow bored or get into a rut in retirement so I stay pretty busy and involved.
How did you handle deciding on and paying for healthcare?
The military and VA take care of personal health care issues through Tricare Prime and Tricare for Life, a great benefit for a career of military service.
How did you tell your family and friends of your plans?
No surprises, we had a really nice military retirement ceremony our family and friends were invited to upon my mandatory retirement after 30 plus years.
Everything else was assumed by family and friends to be gravy!
THE ACT OF RETIRING
How did you ultimately retire?
I was laid off unexpectedly due to contract funding levels in early 2014 with only two weeks notice. This is after working a really stressful defense contracting job and doing what I believe was a really good job in getting our folks out of a development jam!
This was my third defense contractor lay off, this one from a really outstanding defense technology firm.
The job was so difficult I repeatedly thought about leaving before I was laid off but stuck it out through a very difficult period of systems integration.
I pivoted and applied for civil service or other jobs in my area but with the defense turndown in our area it was not to be so we decided to work to rehab our last house with mortgages and sell it to become totally debt free.
We hunkered down on the spending side living on savings and the remaining rental income for about 10 months until we could access a retirement account at 59.5 and my military pension kicked in at age 60.
What went well?
After five years, we are back to doing as well if not better than working full time.
By concentrating on our real estate and doing tax deferred exchanges into multi-family vehicles we have improved our income, appreciation potential, and eliminated most of our property management headaches.
I also have time for my passions like aviation, public service, and volunteer work.
What didn't go so well?
Financially, none of the small business ventures I worked or invested in worked out!
Also, lost money on two of the real estate deals earlier in my investing career, one very stressful but got out of both with loses I survived. See why I like Dave Ramsey? Debt is dumb!
I was not able to keep my security clearance or my state board position after four years, but I'm being recommended for similar appointed jobs and currently serve as a part time legislative assistant to a great friend who is an awesome state legislator. I'm still in the fight!
How did you ultimately find the courage to do it?
Ultimately, I was forced into early retirement a little early at one less year or so than I wanted but it's worked out pretty well.
Life is what you make it. Go for your dreams, no one else will.
RETIREMENT LIFE
How was the adjustment, especially the first few months after retirement?
It took a few months but particularly after my pension kicked in, I got used to doing what I wanted instead of living in an office or a cubicle!
How is retirement life now? What do you like about it and what do you dislike?
I like doing what I want, when I want, being able to travel and devote myself to my passions and causes.
We are also working an average of at least one real estate deal a year since retiring, usually a 1031 tax deferred exchange into multifamily units (DSTs).
Sometimes I got a little bored at first but then I'd do some flying or flight training or work my five different missions, there's no time to get bored!
What do you do with your time? What does an average day look like?
I usually take a short run early, then go about my daily plan.
Usually do any real estate or legislative business, the latter with military/veterans or political issues or meetings, a voluntary job one day a week, attend any breakfast meetings or luncheons I want to attend.
Like to go to lunch or breakfast with my wife and any family in area when available.
Like to fly one day a week or so, travel every several weeks on a short road trip to our resort home, DC area, or another location usually for a classic car show or museum trip.
I do not like to be away from home for more than several days, my wife usually doesn't travel unless it's to our resort home which is really great!
Usually wrap up the day with exercise in late afternoon or evening, dinner with wife if possible and any desired evening meetings.
Ideally, I just like to chill out and read or check the cable news, business, or history shows.
Looking back, what would you have done differently?
The small business investments for us were not worthwhile, even if you work them yourselves or with experienced partners.
Most of the real estate investments performed well, but the property management can be quite a hassle.
I probably did not have a better return than if I saved aggressively and invested the money in good growth stock mutual funds in tax deferred vehicles, but we still really like real estate.
On my early real estate deals I believe my return was only about 8 percent, not including tax considerations, but good income producing real estate is a great long term investment and forced savings program.
Was there any emotional impact from leaving the workforce?
At first I missed the full time job a little but really missed the people more than the job. I loved and miss my service in the military and as a direct support contractor but really enjoy doing what I want to now on a daily basis.
I do maintain contact with the military and my service through associations and legislative work.
What surprises (financial or non-financial, good or bad) have you had since retiring and how have you handled them?
A fully funded emergency fund, about 3 months of expenses, can handle most of the financial surprises.
Of interest, I am really surprised how quickly the time passes in retirement!
What are your future plans?
I plan to begin a graduate program using my Post 9/11 GI Bill before it expires. I did some additional flight training upon retiring and a course while working but only used less than a quarter of my total benefits.
We are also working to complete another rehab/sale of an investment property into a 1031 tax deferred exchange into a multifamily DST partnership.
We are pushing for 50K in annual real estate income and should be able to get about there when this last deal is completed.
RETIREMENT FINANCES
How has your financial plan performed compared to what you had estimated before retirement?
We are now doing better than expected.
Our real estate multifamily unit shares (DSTs) are performing better than expected, but getting our investment houses fixed up and sold to exchange into these units has proven difficult.
I am glad I have the extra time available to work this.
How are you handling Social Security, required minimum distributions, tax issues and the like?
I am delaying Social Security until at least full retirement age or perhaps age 70.
RMDs are not an issue until you turn 70.5 but we have been taking a modest distribution from one retirement account that I recently reduced until I take Social Security.
Because our real estate investments are doing so well it seems as though we now have more of a tax problem!
Our CPA says to withhold more and file quarterly but we will also try to give more to charity!
Did you return to paid work? Why or why not?
I only want to work for expenses, consulting, or financial coaching now.
If offered something significant in government I'd consider that, but not crazy about regular civil service or full time contract work.
Many of us Baby Boomers may have more money left than time, so we need to be very intentional about what we do.
Did you find it hard going from being a saver to a spender?
My wife calls me a spender, she's really a saver, but I don't have a problem spending pension and real estate income in retirement after meeting our financial goals.
My wife is saving her IRA but I'm taking a monthly amount, recently cut in half, until I collect social security. At present, we don't need the extra funds $500 extra provides, but it gives us some extra cushion for flying, travel, or other expenses like unexpected taxes!
Looking back, what do you wish you knew in advance?
How quickly time flies pre and post retirement!
Also, I've found small business investments to be quite risky, even if you think you know what you are doing — working them yourself or with experienced hands.
What advice do you have for those wanting to retire?
Have a vision and a why for retirement, make a plan, and do it!
Earn, save, and invest all you can.
Plan, budget, and stay out of debt while wisely investing and you too can retire to a life of financial freedom where your time is your own!
---
Originally posted at https://esimoney.com/retirement-interview-10/