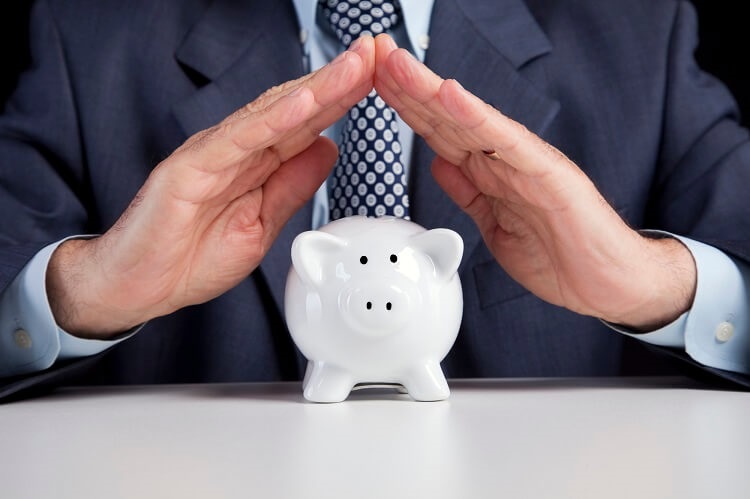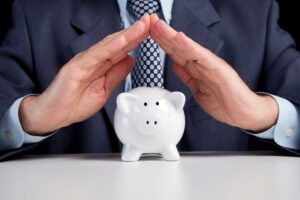 Here's our latest interview with a retiree as we seek to learn from those who have actually taken the retirement plunge.
If you'd like to be considered for an interview, drop me a note and we can chat about specifics. Many people have requested more of these interviews, but I have to have volunteers — I can't manufacture interviews out of thin air.
My questions are in bold italics and his responses follow in black.
Let's get started…
GENERAL OVERVIEW
How old are you (and spouse if applicable, plus how long you've been married)?
My wife and I just turned 58 and 56 respectively.
Do you have kids/family (if so, how old are they)?
We have two sons, ages 27 and 23.
Our oldest is employed in healthcare IT and our youngest is working on his masters in agronomy biotechnology.
What area of the country do you live in (and urban or rural)?
We live in a large Midwest suburban city.
Is there anything else we should know about you?
We enjoy active lifestyles both together and separately. Exercise, travel, reading, socializing are a major part of our daily activities.
The key so far to our "extra time" together since retirement has been to allow each other to continue our lives as if nothing had changed. She continues meeting her friends and volunteering.
Now that we have more free time, we're enjoying more travel together.
Time apart is critical and we both know that. I spend time by myself at the lake house enjoying my hobbies as well as visiting friends both here and out of town.
RETIREMENT OVERVIEW
How do you define retirement?
Retirement is the ability to spend one's time as one pleases.
This could mean traveling for a month, volunteering, mentoring or side gigging all with the idea of giving back and not about "making money" to remain financial independent.
How long have you been retired?
After 31 years with the same pharmaceutical company, I retired at 54. I've been retired for almost two years.
I am doing some limited part-time consulting in a technical side of the biopharmaceutical business under my own LLC.
Is your spouse also retired?
Technically, she also is retired.
My wife decided to stay home with the kids after our first was born. This worked out well given my busy travel schedule. It also forced us to be mindful of how we spent and saved. We feel this was the best decision for our family.
I also believe having one spouse retired and one working can present significant challenges. Fortunately, we've been able to both be retired at the same time. I can understand how one spouse still working can create conflict.
What was your career and income before retirement?
Approximately $400,000 compensation and financial incentives (options, performance awards commensurate with individual, team and company success).
Why did you retire?
We had been looking at a retirement date of 30 years because we had achieved financial independence. I was growing tired of some of the typical stuff that didn't use to bother me. There were some senior leadership changes and strategic decisions I didn't believe were in the best interest of the company.
Being able to leave (f*$# you money), gave me a bit more tolerance knowing I could pull the plug.
When a buy out offer was given, it became obvious it was time to go. The nice thing is we had a 3 month window to say good byes and get my successor trained up.
PREPARATION FOR RETIREMENT
When did you first start thinking seriously about retirement and when did that turn into a decision to do it?
See previous response.
What were the major steps you took from deciding to retire to developing a plan to do so?
Achieving a place where we felt we were capable given our cash flow analysis and milestones we had set to ensure a comfortable retirement allowed this to happen.
One critical component was the little known tax law 72(t) which allows for the creation of Substantially Equal Periodic Payments exempt from 10% tax penalty. This is derived from a RMD formula based on your age and life expectancy and is used for those under 55 at the time of completing employment and must continue for 5 years or 59 1/2. We worked with our tax attorney to ensure proper execution.
We rolled our 401k from my employer and my wife's previous employer into an IRA and began this distribution. This combined with my company pension would fund our early retirement until we accessed other investments and taking Social Security at 62.
What did your pre-retirement financials look like?
We have a net worth at approximately $4M which consists of $3M in equities and two homes with ~ $1.5M equity. We don't consider our home equity into our financial equation but if we had to sell our primary home and lake home and downsize this would free up an additional $1M.
I also have a pension valued at ~$3.5M if one calculates future cash flows of ~$100k annually.
The pension from my 31 years of employment funds 1/2 of our cash flow needs. We also used the SEPP 72(t) distribution as well and are comfortable with this early financial strategy.
Because the pension serves as a type of "annuity" in perpetuity, I considered it a bond or fixed equity in our portfolio balancing. Our other equity investments were balanced at 80% equities and 20% fixed.
What was your overall financial plan for retirement?
We first started with a cash flow analysis and determined what was necessary, fixed and variable. From this we looked at annual pension payouts and determined how much additional was required.
With the SEPP calculation we determined we could utilize these two sources and felt comfortable we didn't need to access any other resources at this time. We have Roth investments as well as company stock I could sell if we want to do a trip around the world or something big, but at this time we are set with our financial needs.
We rolled our $2M 401ks over to Schwab Intelligent Portfolio which allows for low cost mutual funds as well as free trades and free unlimited financial advisor services. It's a bit more that our Vanguard account's expense ratios but we like the idea of a CFP we can build a relationship with and contact any time at an office close to our home. Their online services are easy to use and so far we are comfortable with this strategy.
We also opened a Thomas Partners account with Schwab which is an actively managed basket of ~40 dividend paying stocks as part of our passive income strategy for later on in our retirement. The account value is ~$600k. The expense is 0.9% to actively manage.
This is a bit higher than I would normally agree to but the account has done well to date and someone else can ensure we buy and sell stocks with no commissions and manage the tax implications much better than I would attempt to do. We have agreed to review again in a year to see if we should simplify.
The residual of our equities are with Vanguard S&P 500 and Total Stock Market at approx $300k with $200k of this in Roth IRAs.
We have $100k with Merrill Lynch which holds my company issued stock. Most I have liquidated over the years to pay for college and other items. This pays a dividend of ~2.5% and is pulled every 6 months for supplemental income.
I also do some consulting which nets about $20k a year. This is done over the phone with clients seeking insights on the complex pharmaceutical market.
Did you make any specific moves to prepare your finances for retirement?
We organized our finances and that was about it. We still carry a mortgage on our primary home at 3.5% and approx $300k debt.
Our opinion is we can make more money in the market than having it sit in our home.
Who helped you develop this plan?
Finances has always been a hobby. I was reading Money magazine at 22 and had an epiphany after reading The Millionaire Next Door
and Your Money or Your Life
.
I also got my MBA in Finance at night which helped me further understand how money can work for you. And my employer paid for it!
I already mentioned our use of Schwab and Vanguard.
What plans did you make in advance to leave your job?
Mentally and financially we were prepared. The Voluntary Early Retirement Package helped to get the ball rolling.
What were your pre-retirement concerns (financial or non-financial)?
As everyone fears, we didn't want to run out of money. The idea of spending and no longer saving was scary.
But once we began we realized we had the ability. I read an article about "decumulation" and the importance of giving yourself permission to spend what you've saved all these years.
We always were mindful of our spending and questioned how some of our friends were able to do what they did like get the McMansion or drive the Mercedes when we all had kids under 10. Well, they're still working and we aren't.
How did you handle deciding on and paying for healthcare?
Subsidized healthcare policy with my past employer was part of the exit package and continues until Medicare.
We realize this is a huge benefit and an impediment to many people taking early retirement.
How did you tell your family and friends of your plans?
"Guess what? We're outta here!"
THE ACT OF RETIRING
How did you ultimately retire?
As mentioned, I was offered an early retirement package that was part of a company wide initiative.
Approximately 3,000 employees took this package so it was a company wide process during a period of time lasting about 3 months. There was plenty of time to get things in order and off we went.
What went well?
So far, our financial plan is working. Initially I was monitoring it too much (like daily). This took its toll and I finally realized it's the long game and have settled into this just fine.
I've also been amazed at how my days are full of things to do still. We read for two hours in the morning, go for a 4.5 mile walk on the trail behind our house. Then we each have our afternoons to ourselves or go on a mini journey somewhere exploring our city or pursing a new hobby.
I usually cook as this has been a passion that I can now better explore. Or if we're still out, we hit a happy hour and call it a day.
What didn't go so well?
Realizing I didn't need to be "busy" all the time.
It's ok to have quiet time for reflection, reading, yoga or meditation. And sometimes it's ok to be bored.
I read a quote that said, "Being bored in retirement is better than 95% of your working days." Isn't that the truth!
How did you ultimately find the courage to do it?
Once we knew we could be financially independent and our money was throwing off enough returns we were ready.
Add to it some leadership changes and a tough corporate environment and the package….we knew it was now or never.
RETIREMENT LIFE
How was the adjustment, especially the first few months after retirement?
I tried to journal my thoughts and that lasted about a week. Who was I writing my thoughts for? Dumped that idea.
I felt like I had to stay connected with people who I worked with or who used to report to me. Those phone calls were plentiful in the first 3 months but they dropped off precipitously. At first I didn't like this. Now I understand. Everyone is sooooo busy with their work lives it's hard to reach out. But when they do, it's special.
My wife and I had a few spats as I learned how to downshift my 100 mph activity level. Running to the airport every Monday and fighting TSA was no longer necessary. I had to remember this as I was driving to the gym or lunch and was mad at a slow driver.
I'm not completely there yet, but I've begun reading more about the Stoic philosophers Marcus Aurelius, Seneca and Epictetus to practice some of their teachings. This has been extremely helpful.
How is retirement life now? What do you like about it and what do you dislike?
It's wonderful. I don't understand why some people feel strange telling others their retired. I think of it as a badge of honor and wear it humbly but proudly.
We have time to do what we want whether it's hobbies, exercise, visiting friends, volunteering or traveling. It's a privilege to be here.
What do you do with your time? What does an average day look like?
As mentioned, we wake up and have coffee and read until 10 am, walk 4.5 miles and come home to a protein shake. We're doing the intermittent fasting so don't eat until after our workout.
Then we have our own hobbies.
We both do volunteer work once a week.
I do some phone consulting and usually go to the gym for weights or yoga.
Then dinner and walk the dog, some TV and a shot of whiskey.
This is our daily routine.
We travel a ton too. We're packing tonight for our annual autumn road trip where we see the USA.
Last year we did our "Villes" tour driving to Louisville, Asheville and Nashville. We saw old colleagues and friends along the way and of course did the Bourbon Trail.
We have had a number of overseas trips, too. Iceland, Norway, Italy and Ireland. We also saw Fleetwood Mac in London at Wembley Stadium.
We've decided to front load our retirement with fun travel while we have the physical ability.
Looking back, what would you have done differently?
Realized retirement is not difficult. One can adjust accordingly financially. It's about knowing what you have, what you can spend and when to dial it back.
Travel is our thing. We don't have fancy houses or cars, we love to go thrift shopping versus the mall for clothes (it's upcycling!). And the library is full of great, free books.
Was there any emotional impact from leaving the workforce?
Only saying good bye to life long friends. But as a field-based leader and employee, most of my interactions were by phone.
I still do that to this day without all the conference calls and business travel.
What surprises (financial or non-financial, good or bad) have you had since retiring and how have you handled them?
Surprised how finances is not the focus. It's how you decide to use your new found freedom to pursue new opportunities.
What are your future plans?
Keep on keepin' on. And monitoring of course.
No return to full time work that's for sure. There have been intriguing offers but I just don't think my heart is in it any longer.
RETIREMENT FINANCES
How has your financial plan performed compared to what you had estimated before retirement?
We're tracking fine. We are taking Social Security at 62 because of the SS Trust Fund depletion estimate in 2035. That means 78% what I'm owed and likely means testing.
My break even is at 84 and my CFP agreed.
We intend to use this money for further travel excursions while we can.
And a dollar today is worth more than tomorrow.
How are you handling Social Security, required minimum distributions, tax issues and the like?
SS at 62 as described. Spending down equity early to enjoy but also to lower RMDs which will come soon enough. And taxes are not going down from here.
Did you return to paid work? Why or why not?
Not full time. I do about 2 hours a week in consulting phone calls at $250/hr.
My wife says this is my whiskey budget as this has become a fun, educational hobby and have met some great people because of it.
Did you find it hard going from being a saver to a spender?
Not really. The "decumulation" mindset and giving yourself permission to enjoy the fruits of your labor has helped tremendously.
Looking back, what do you wish you knew in advance?
That everything would work out fine. Saving early and as much as you can is the key. We have ingrained this in our sons' minds by setting up Roths for them and having them work in high school to fund these important savings vehicles.
What advice do you have for those wanting to retire?
Do the hard work and evaluate your cash flow requirements.
Have a regular conversation with your partner, set goals, use an external party to pressure test your plan, then pull the trigger. It really is quite something.
---
Originally posted at https://esimoney.com/retirement-interview-19/