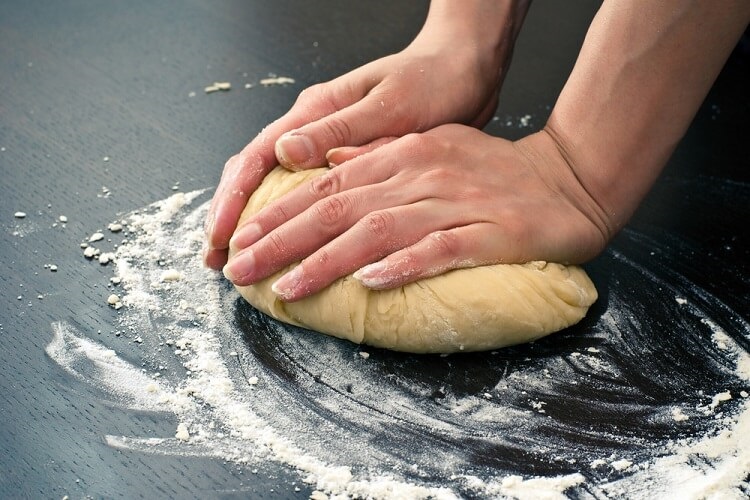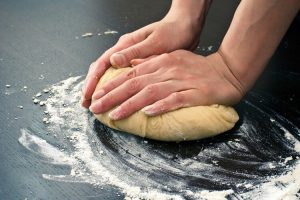 Here's our latest interview with a retiree as we seek to learn from those who have actually taken the retirement plunge.
If you'd like to be considered for an interview, drop me a note and we can chat about specifics.
There was no way to include every possible question in an interview like this, so if you're wondering about something that's not addressed, please leave your question in the comments below so the interviewee can address it.
My questions are in bold italics and her responses follow in black.
Let's get started…
GENERAL OVERVIEW
How old are you (and spouse if applicable, plus how long you've been married)?
I am 55 and my partner is 54.
We have been together for almost 15 years, but we are not married.
Neither of us have been married before and at this point, our attitude is "if it's not broken, don't fix it".
Do you have kids/family (if so, how old are they)?
We do not have children or pets.
We each have siblings and a total of 6 nieces and nephews.
What area of the country do you live in (and urban or rural)?
We met when I was living in a large urban city in the Midwest, but we relocated to my hometown, a large city in the southwest, about 8 years ago.
Is there anything else we should know about you?
I retired in October 2017.
Your article about your early retirement showed up in my news feed shortly before that and it pushed me over the edge.
RETIREMENT OVERVIEW
How do you define retirement?
I define it as no longer needing to work.
This does not include choosing to work on your own terms.
How long have you been retired?
Almost a year and a half (since Oct. 2017).
Is your spouse also retired?
No, he is still working and has no plans to quit. He enjoys his job and the company he works for.
It's great for me because I was able to get on his health insurance plan. Had that not been the case, I would not have been able to retire early.
What was your career and income before retirement?
I was a corporate communications manager making $130K with a 12% bonus target.
Why did you retire?
In the 5 years I was at my job, my role changed several times (sometimes because I wanted it to, other times it was out of my control). The company also experienced big changes with new leadership and lots of job terminations.
There's no sense in listing all my work grievances here, suffice it to say, in the final year, I no longer felt motivated or inspired by work I was doing.
There was a lot of unnecessary travel and projects that were never completed.
My frustration grew and the negative physical and mental impacts of working at a job I hated were also getting to me. I wasn't sleeping well, I gained weight and I was quick to get angry at my partner. I could see my personality changing but I wasn't able to snap out of it.
That summer, a friend died six weeks after being diagnosed with glioblastoma (aggressive brain cancer). It was a reminder that life is short and I owed it to myself to be happier.
PREPARATION FOR RETIREMENT
When did you first start thinking seriously about retirement and when did that turn into a decision to do it?
I'm not sure I gave it a ton of thought besides thinking I literally couldn't stand another endless Monday status meeting.
I knew that I was in good shape financially and that I could go on my partner's health insurance immediately.
I also knew that I could get another job if necessary although probably not at the same salary.
What were the major steps you took from deciding to retire to developing a plan to do so?
The biggest step I took was paying off our house about three years before I retired.
I didn't necessarily think about it that way at the time. It was more of a decision to get rid of all my debt.
A few months before I gave my notice, I talked to my CPA who is also a financial planner and his input made me confident that I could stop working.
What did your pre-retirement financials look like?
I'm only going to talk about my financials, because my partner's situation doesn't really impact me beyond giving me access to health insurance. (Also, he doesn't really share his info with me. I just know that he has a very healthy savings and investment account and zero debt).
On the day I retired, I considered my net worth to be just over $4M:
Brokerage acct: $2.7M
IRA: $293K
401K (which I later rolled over into my IRA): $150K
Inherited IRA: $47K
Municipal bond acct: $250K
Cash: $225K
Private bank stock: $209K
Home: $615K – no mortgage
Car: BMW on a pre-paid lease. Bimmers are my indulgence (this is my third). Although when this lease is up next year, I'm going to settle down with a much less expensive used car that doesn't have low profile tires.
Other than credit card bills, which I pay in full each month, I have no debt.
What was your overall financial plan for retirement?
After reviewing my pre-retirement spending, I figured my annual spending to be around $75K.
My stock portfolio produces about $25K annually in dividends (the rest is reinvested) and my bank stock produces $20K annually.
I do not adhere to a set budget, but I did start using Mint to keep a closer eye on things.
It was not a surprise to see spending on things like new clothes and dry cleaning reduce significantly.
My partner and I do not co-mingle any of our bank accounts. We share a credit card account for all household expenses, such as utilities, repairs, groceries, entertainment etc. BY FAR, our biggest expense is groceries/eating out. I like to cook and part of my retirement plan was to cook most of our meals at home as well as cooking things for my partner to have at work for lunch.
I have a sufficient cash balance, so I use that to cover my expenses. I'm estimating that I won't have to sell any stock positions for 3-5 years.
Did you make any specific moves to prepare your finances for retirement?
No. If I had not already paid off my mortgage, I would have done that.
We live in a 3 bdr 3.5 ba townhouse. While this is a lot of space for the two of us, it is the standard size home for the area we wanted to live in.
I could see us moving to a more suburban or lakefront community in the future, but certainly not until my partner retires.
Who helped you develop this plan?
I tried using financial planners twice. Once was through my brokerage firm and the second time was with an independent financial planner.
I wasn't really impressed with either of them. I felt they tried to fit me into a pre-determined "box" rather than seeing me as an individual.
However, I recently had a portfolio review with my bank and am considering moving to their brokerage group. I was impressed with the planner and felt he did understand my objectives and concerns.
What plans did you make in advance to leave your job?
None.
What were your pre-retirement concerns (financial or non-financial)?
Healthcare was obviously the biggest.
Had I not been able to go on my partner's plan, I would not have been able to retire early.
I probably would have just looked for a lower-paying, less stressful position.
Financially, I knew I was in pretty good shape, although you never know what is around the corner.
I can tell you that my partner's biggest concern was what I was going to do all day!
How did you handle deciding on and paying for healthcare?
As I've mentioned, I was able to go on my partner's work health insurance for additional $125/month. I am very, very grateful.
I doubt my partner will work past age 60 though, so we will need to come up with a plan to get coverage before we qualify for Medicare. Other than just saving money for the inevitable, I'm not sure what other kind of planning to do here.
I have had the epiphany that maintaining my health is the most important thing I can do. Retiring and escaping the mental stress I was under was only part of it. I go to the gym at least 5 days a week and Pilates twice a week.
Since retiring, I have lost over 15 lbs and dropped my cholesterol by 50 points. My partner has commented that I don't get as angry as I used to when I was working.
How did you tell your family and friends of your plans?
Telling my family wasn't a huge deal. They're happy to have a free babysitter and errand-runner.
It's a little different with friends though, the response is often a mixture of surprise followed by a lot of personal questions!
THE ACT OF RETIRING
How did you ultimately retire?
In the year leading up to it, I realized that my work had ceased to be meaningful or satisfying and the day-to-day environment was toxic.
I met with my manager to see if there was any way to shift some things so I could play to my strengths, rather than working on things that I had little experience with. I did not get the response I was hoping for. We ended the meeting agreeing to discuss it again in the fall.
I tried to dig in and make the best of it. I have worked ever since high school, so the thought of leaving my job with no firm plans was kind of scary.
But I was so unhappy at work, it just took over my life. I began to have a lot of self-doubt and self-esteem issues which further complicated things.
Ultimately, I decided to leave my job and call it an early retirement.
What went well?
There wasn't really much of a reaction from my manager or the company leaders. I felt great, though. It was a huge relief.
What didn't go so well?
I was asked to participate in a meeting to determine who on my team would take over my various projects and responsibilities.
Ultimately, my manager cancelled a lot of the things I'd spent my time on, confirming my feelings that I was really wasting my time and effort there.
How did you ultimately find the courage to do it?
This was not an issue in my case.
RETIREMENT LIFE
How was the adjustment, especially the first few months after retirement?
Initially, it felt like a vacation. I could sleep as long as I wanted, and I did for the first few months.
I went grocery shopping at my favorite store and didn't have to fight for a parking spot. I made elaborate meals. I baked bread.
We took a few vacations and I made working out at the gym more of a priority. It was great!
How is retirement life now? What do you like about it and what do you dislike?
Things are good. My stress level is way down. I've got a good routine. My partner is well fed and happy that I am happy.
I sometimes wonder if I should be doing "more" with my time; that I should find some kind of work or bigger purpose.
A retired friend of mine told me to keep an open mind and the right thing would "appear". That has not happened for me yet.
What do you do with your time? What does an average day look like?
On an average day, I get up at 6:30 am with my partner and we have breakfast together.
I go to the gym between 8-9 AM. Each week, I do a couple of spin classes or other cardio and lift weights. I also participate in mobility classes like stretching and foam rolling.
After that, I do the house stuff. Grocery shopping, meal planning, cleaning, laundry. This is another thing my partner benefits from because these chores used to take up our weekends and now we only grocery shop on the weekends if he wants to.
In the afternoon, I sometimes take a short nap or relax with a book. Around 5 PM I start getting dinner ready so that my partner can eat before he goes to the gym.
I also work on my hobbies, baking and photography, and I usually take photos of what I bake.
Occasionally, I get together with a friend for dinner on the weekend or to see a movie or we'll have people over for dinner.
Looking back, what would you have done differently?
I'm not sure I would have done anything differently.
If I had been less miserable at work, I might have tried to stick it out long enough to find another job.
Was there any emotional impact from leaving the workforce?
I'm 1000% happier. My partner and I joke that I never have a bad day, which is true.
I think my partner is happier, too.
What surprises (financial or non-financial, good or bad) have you had since retiring and how have you handled them?
The drop in the stock market last fall was a bad surprise.
Even though I have recouped a good part of my losses, it made me realize that I needed to address the risk in my investments and I will be addressing that with my CFP.
What are your future plans?
Definitely want to travel more! We have a trip to Japan coming up. This has been on my bucket list for years, so I am super excited.
RETIREMENT FINANCES
How has your financial plan performed compared to what you had estimated before retirement?
I didn't really have a defined plan when I retired.
I signed up with Mint and set up some budgets so I could get a better idea of where the money is going. It's been helpful in that respect.
How are you handling Social Security, required minimum distributions, tax issues and the like?
This isn't an issue for me since I am only 55.
I will likely defer taking Social Security.
Did you return to paid work? Why or why not?
No, although I have had interviews, nothing has been compelling enough to make me want to give up retirement.
Did you find it hard going from being a saver to a spender?
It's been easier than I expected.
Looking back, what do you wish you knew in advance?
This goes back further than the months leading up to retirement, but I wish I had managed my career better.
To be honest, I never really liked the work I did and I wish I'd found something more fulfilling back when I was just starting out.
What advice do you have for those wanting to retire?
If your work situation is literally making you sick, make a change.
Whether that's a new job or retirement, I've found that my mental and physical well-being is the most important thing.
---
Originally posted at https://esimoney.com/retirement-interview-2/