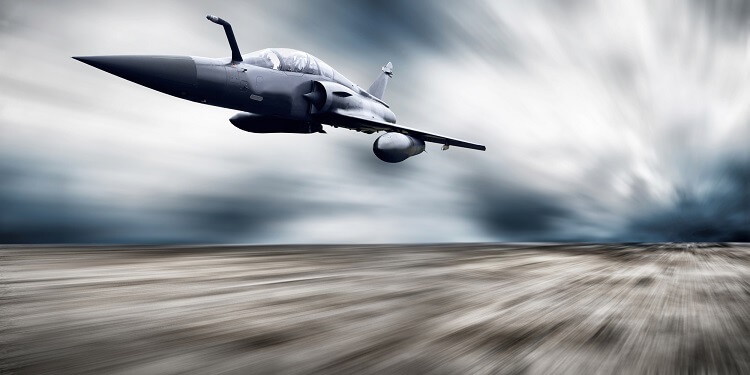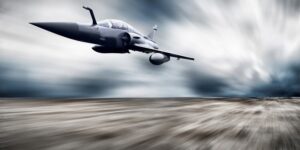 Here's our latest interview with a retiree as we seek to learn from those who have actually taken the retirement plunge.
If you'd like to be considered for an interview, drop me a note and we can chat about specifics.
My questions are in bold italics and his responses follow in black.
Let's get started…
GENERAL OVERVIEW
How old are you (and spouse if applicable, plus how long you've been married)?
I am 45 and my wife is 43.
We have been married for 23 years.
Do you have kids/family (if so, how old are they)?
We have four children, ranging in ages from 11 to 19.
We have three left at home, with our oldest currently serving in the military.
What area of the country do you live in (and urban or rural)?
We currently live in the suburbs of a moderately sized city in the northwest.
Is there anything else we should know about you?
Our story is a bit different than most ESI contributors, as we are not millionaires by virtue of our investments.
A big part of our retirement story is being fortunate to have a healthy pension and medical coverage after leaving the military following 24 years of service.
I wish I could say that our path to achieving FI and leaving the workforce in our early 40s was due to being squared away financially early on, but we were anything but! It wasn't until about halfway through our time in the military, in our early 30s, that we got smart on finances…before that we had made just about every mistake in the book!
RETIREMENT OVERVIEW
How do you define retirement?
We really don't really use the word retirement, preferring financial independence instead.
To us, it's all about having options and the freedom to choose, with the ability to pursue projects, whether paid or volunteer, as you feel led to, void of any need to earn additional compensation.
How long have you been retired?
Two years.
Is your spouse also retired?
My wife and I chose to have her stay home with our kids throughout our time with the military.
After our children were all school age, she spent her time teaching fitness classes and doing a good amount of volunteer work, which she continues to do today.
What was your career and income before retirement?
At the time we left the military, my annual compensation was around $150K.
Given our annual expenses, we were FI after leaving the military, bringing in a pension of $65K and full medical coverage, which I consider to have an annual value of $12-15K for our family's plan.
However, despite having a fair amount of investments, a good amount of cash on hand for emergencies and no debt, I initially felt compelled to take a full-time position as a government contractor.
As with most military retirees, I really did not consider anything other than taking full-time civilian employment, as I had never heard of any other military retiree doing anything other than that, and was not familiar with the term financial independence at that point in time. So although we were certainly in a position to not take on new employment after leaving the military, that thought really didn't cross our minds initially.
After not finding much fulfillment in the work that I was doing as a contractor, I began to do more and more financial coaching on the side, which I had done to some extent for years while in the service (after our lightbulb moment and getting our own financial house in order). As I began to find more and more fulfillment from helping others with their financial journeys, and less and less from my well-paying contractor gig, I learned more about the financial independence movement and quickly realized that we were already FI.
We were able to live a very comfortable life with the pension, savings and investments that we already had, which opened my mind to pursuing projects that I was feeling called to and passionate about.
Shortly after, I transitioned to part-time employment for a short period of time to test the waters a bit, and then a few months later left paid employment all together.
PREPARATION FOR RETIREMENT
When did you first start thinking seriously about retirement and when did that turn into a decision to do it?
The seed was planted after learning more about FI and coming to the realization that I could depart the standard path of working in paid employment positions for another 20+ years into my 60s as many choose to do.
After working part-time for several months, our confidence and ability to give up a great paying contractor gig grew and I gave my notice.
What were the major steps you took from deciding to retire to developing a plan to do so?
The first step we took was to take a much closer look at our spending to determine how we really wanted our lifestyle to look.
We had been on a monthly spending plan for awhile but hadn't really looked at the true value of what we were spending on.
So we first put all of our discretionary spending through a filter to determine which areas were actually bringing value to our family.
What did your pre-retirement financials look like?
Our net worth sat just north of $700K, not including the value of our pension and medical:
$180K in retirement accounts
$280K in home equity
$225K in educational savings accounts
$30K in cash
I value our pension and medical coverage to be worth the equivalent of $2.0-2.3M (the equivalents of a 3-4% withdrawal rate from investments) but don't include this in our net worth number.
Instead, I annotate our net worth to be $700K + $77K in annual defined benefits.
What was your overall financial plan for retirement?
We went through our forecasted needs and wants, as mentioned above, looking at three potential phases:
The initial 10 years with children still at home (taking us into our early 50s)
The next 20 years as empty nesters (taking us into our early 70s)
The last phase of our mid 70s and beyond
Once we had a good idea of what we believed our spending and desires might look like for each phase, we then determined that our finances, including insurance coverages, would support our plans.
Did you make any specific moves to prepare your finances for retirement?
Yes, after leaving full-time employment and moving to a new state, we also decided to downsize in home size due to revised priorities, beginning to look ahead to our children leaving home and the goal of having a paid-off home.
Who helped you develop this plan?
No professional help but sought lots of education from other means (books, blogs, podcasts, etc.).
What plans did you make in advance to leave your job?
Monthly spending plan/priorities and estate planning (updated wills, revamped life insurance policies, etc.)
What were your pre-retirement concerns (financial or non-financial)?
After going through our financial plans, my primary concern became non-financial, determining how I would spend my time after working full-time for 20+ years.
Knowing that I would be unable to sit idle at the age of 43, there was some initial uncertainty of what projects would fill the time and desire for continued challenges.
Once I moved to part-time, I starting writing a book as well as taking the initial steps to start up a nonprofit organization.
Although these two projects were well underway before I completely cut the employment cord, there was still some level of uncertainty and apprehension about whether both would come to fruition and if this would be enough to fill my passion and purpose bucket as both were completely new endeavors and drastically different from any work I had done in the past. That said, I had a good start on both and was confident that I would have plenty to keep busy and fulfilled with.
How did you handle deciding on and paying for healthcare?
Fortunately, our family health care plan was covered following military retirement.
THE ACT OF RETIRING
How did you ultimately retire?
Severed part-time employment after several months of testing the financial and non-financial waters.
What went well?
Easing into departure from paid employment for a period at part-time, while at the same time ramping up other projects, which prevented the transition from feeling like a jump into the abyss.
How did you ultimately find the courage to do it?
A phased approach really made all the difference.
First, doing our homework on spending plans and going through the spending priorities drill before going part-time provided the confidence to start the journey.
Next, spending several months on part-time employment while practicing living without the extra income provided an additional boost in confidence needed to take the next step of leaving employment all together.
Lastly, beginning new projects (writing, nonprofit, etc.) while on part-time provided the reassurance that I would have no problem filling my time with new and exciting ventures once severing traditional employment ties.
RETIREMENT LIFE
How was the adjustment, especially the first few months after retirement?
Found myself thoroughly enjoying the new projects, which turned out to be a healthy combination of paid and volunteer work, all by choice rather than need.
How is retirement life now? What do you like about it and what do you dislike?
Still going great two years later. Published the book that I had started while part-time and continue to do a good amount of nonprofit work.
As the organization grew, I found myself wanting to spend more time focusing on its growth as well as doing much more speaking at conferences around the country, which I have grown to really enjoy.
What do you do with your time? What does an average day look like?
Spend the majority of my time while our children are at school doing three activities:
Exercising for 1-2 hours, usually in the morning, including walking several miles each day with my wife
Nonprofit work for an hour or two
Reading books and blogs and listening to various podcasts, always on the lookout for new material that I can incorporate into future book revisions book and/or speaking presentations.
What are the major activities that fill up your time in retirement? Are there any new ones you're planning to try?
Considering doing some part-time flying that focuses on supporting the training of military servicemembers.
The position would allow a high level of scheduling flexibility, scratch a growing itch to get back into some flying and provide an additional source of purposeful work.
If I go that route, there would be some compensation which I see as an added plus but not the driving decision.
What is your social life like?
Primarily staying socially connected with friends in several veteran-focused organizations in our area as well as a life group with our church.
Looking back, what would you have done differently?
Would have pursued this FI/retirement path immediately following military retirement versus spending two additional years in unfulfilling work when it was not necessary.
Was there any emotional impact from leaving the workforce?
Due to the process that we went through, described in detail above, only positive emotions and a strong desire to help get the word out to others!
What surprises (financial or non-financial, good or bad) have you had since retiring and how have you handled them?
We have had several unexpected expenses pop up but our prep has paid off so far.
What are your future plans?
Continue to pursue challenging and fulfilling projects, through both volunteer and highly flexible paid opportunities, until our youngest graduates and we become empty nesters.
At that point, we tentatively plan to reassess where we are living, potentially moving to be near children and eventually grandchildren.
Also plan to spend more time in some of our favorite overseas locations to include spending winter months spent in warmer climates in the southern hemisphere.
RETIREMENT FINANCES
How has your financial plan performed compared to what you had estimated before retirement?
Estimates have been fairly accurate, other than the popups, which were generally expected.
Paid gigs have provided an extra pad that while not necessary are a welcomed addition for further investing and giving.
Can you give us some insights into your post-retirement spending and income? How much do you spend annually and on what? And where does the income to pay for your spending come from?
Needs and giving: $45K annually, which includes several irregular spending funds (next vehicle savings, HOA fees, home repair).
Wants (discretionary spending): $20K annually, which includes monthly amounts (eating out/date nights, entertainment, gyms, hobbies) and irregular spending funds (kids' sports/activities, travel, etc.).
Both categories are covered by pension income, with no immediate plans to tap retirement accounts, rather allowing them to continue to grow for my wife upon my passing in addition to term-life policies.
How are you handling Social Security, required minimum distributions, tax issues and the like?
Not counting on any Social Security as it's still 20+ years away.
Expecting that all traditional retirement investments will have been converted to Roth investments prior to taking any distributions.
Did you return to paid work? Why or why not?
I have taken several paid employment opportunities (primarily speaking and coaching to this point) and will likely continue to pursue opportunities as they arise when the associated flexibility/challenge/purpose itch is scratched, at least until we become empty nesters in our early 50s.
Any compensation will likely be an added plus, but not the determining factor.
Looking back, what do you wish you knew in advance?
Would have been helpful to have known we were FI immediately after leaving the military, but in the end it only took two years to have the lightbulb moment and take the leap.
Also wish we had put more emphasis on the true value of what we were choosing to spend on, rather than allowing our lifestyle to creep as income went up, without much true value added.
What advice do you have for those wanting to retire?
The focus on the financial aspect certainly needs to be there, but the non-financial side is just as important. I have seen far too many folks hit retirement with no plans other than travel, which can become less fulfilling after awhile.
Also, continue to share your lessons learned with those in younger generations to enable them to do even better.
For those fortunate enough to have defined benefit pensions, such as those retiring from the military or as first responders, highly recommend that they set themselves up to not require further income post retirement and then question whether follow-on full-time civilian employment is really the best path, or if pursuing other areas will bring more satisfaction and greater purpose and fulfillment.
---
Originally posted at https://esimoney.com/retirement-interview-22/