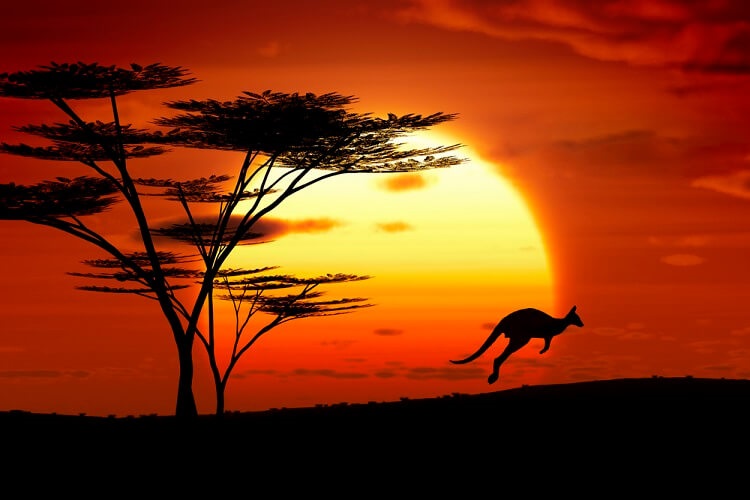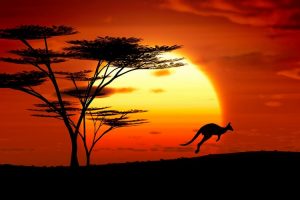 Here's our latest interview with a retiree as we seek to learn from those who have actually taken the retirement plunge.
If you'd like to be considered for an interview, drop me a note and we can chat about specifics.
There was no way to include every possible question in an interview like this, so if you're wondering about something that's not addressed, please leave your question in the comments below so the interviewee can address it.
My questions are in bold italics and his responses follow in black.
Let's get started…
GENERAL OVERVIEW
How old are you (and spouse if applicable, plus how long you've been married)?
I will soon be 66 and my wife is 64.
We have been married 45 years this year.
Do you have kids/family (if so, how old are they)?
We have 2 fabulous daughters (36 and 33). They are both married and live in different states. They each have 1 son, ages 2 1/2 and 4 months.
We didn't have children for several years after we were married, and both of our girls waited until in their 30's to have kids.
We are hoping for more grandchildren!
What area of the country do you live in (and urban or rural)?
We practiced in a small Midwest rural community, but about 1 year after we retired, we sold our home and moved in state to a Mid-size college town where we had both gone to school.
Is there anything else we should know about you?
My wife and I have been very luck to share many common activities, goals, and even professional interests.
We worked together for the majority of our careers and still managed to stay married!
We were raised in the same small rural town.
We have always been savers, funding the various retirement plans usually to the maximum.
Family is very important to us. We give up possible higher incomes to live in a small community and were always involved in our daughters' activities.
We were probably in the F.I.R.E. movement before there was one.
RETIREMENT OVERVIEW
How do you define retirement?
Retirement to me is having the freedom of time to pursue any of the interests or activities that you are or might be interested in.
You can do this on your own schedule. You still have responsibilities and goals, but you are freer to do them as you want.
If you don't finish a task or get distracted you can do it tomorrow. Not having to punch a time clock!
How long have you been retired?
We retired 4 years ago. We did work a little the first year to help out some colleagues who were having health problems.
Is your spouse also retired?
Since we worked together, we both retired at the same time.
What was your career and income before retirement?
My wife and I were both in healthcare.
Our combined income was around $190,000.
I must admit the last several years I had been slowing down.
Why did you retire?
I retired when I did because we were lucky enough to have a young man who had moved back to the area and wanted to expand his practice and combine them.
I had been slowing down and taking more time off because I had hit my financial independence goal.
It just made sense to give him a good deal and retire as we no longer really needed to work.
PREPARATION FOR RETIREMENT
When did you first start thinking seriously about retirement and when did that turn into a decision to do it?
I really started thinking about an exit plan or retirement a good 5 yrs. before.
As we approached our financial goal, I become more burnt out and wanted to take more time off.
When the idea of merging the practices occurred it was actually 2-3 yrs. earlier then we planned.
But it was a great opportunity for both the buyer and us.
What were the major steps you took from deciding to retire to developing a plan to do so?
My wife and I talked a great deal about retirement plans as we saw our financial goal in sight.
We had set a goal for a retirement budget.
We read books, and followed blogs and podcasts on what to expect.
We had a list of retirement "goals" like where we wanted to live, activities and general needs and wants.
I also adjusted our asset allocation (decreasing stocks and increasing bonds and especially cash).
What did your pre-retirement financials look like?
The best news was we had lived in our home for over 30 yrs. and it was paid off.
Our net worth was just over $3 million including the value of our home.
I had not placed a value on my business, because in a rural community I didn't know if it would sell. Selling it gave us a little more cushion.
We had roughly:
IRA's $575,000
Roth IRA's $200,000
401-K's $800,000
Taxable $1,425,000
Our allocations at retirement were:
U.S. Stocks 35%
Reit's 3%
International 15%
Bonds 20%
Cash and CD's 27%
We have since even increased our cash and CD's.
What was your overall financial plan for retirement?
1. I will take social security at 70.
2. We place 4% of our net worth in a account at the start of the year and this is that year's budget. Each month we transferred $10,000 into our checking account. This has worked great and my wife has keep us under budget every year. We had been living on a $125,000 budget for several years.
3. We are monitoring our income until we are both 65, so we can qualify for the HealthCare Premium Credit.
4. We keep 4 additional years of budget in CD's. (I have slowly increased this amount.)
5. With a low income until I turn 70, we are converting IRA's to Roth IRA's with minimal taxes.
Did you make any specific moves to prepare your finances for retirement?
1. We sold our Business.
2. We sold our 3,000 square foot house in rural community 1 yr. after retiring and are now renting a 1,600 square foot home. The move was definitely downsizing of space, but it is more expensive to live in a college community. As a side, we love being renters after owning for 36 years. It has simplified our lives. Although we still have a "ton" of stuff in storage.
3. We moved money out of the market and into CD's for our cash funds.
Who helped you develop this plan?
I first have to thank my Father. He retired from the Air Force at ~28 years. We lost him this past year, but my Mom is still doing great.
They have been retired 34 years, but my father had battled Parkinson's for 16 yrs.
They were always very open about their finances and their lives in retirement. We often discussed what worked for them.
Also after the Parkinson's what they wished they had done and how it changed their finances and lives.
I did have a finance planner that was a great help pre-retirement.
At the present time I am doing it myself, but we are mostly on auto-pilot.
We read tons of books and sites.
We also listen to a number of podcasts. Some of them are:
Podcasts: Retirement Answer Man, Paul Merriman, The Money Guy Show, White Coat Investor, Money For the Rest of Us, Sound Retirement Radio, and Stacking
Benjamin's
Blogs: ESI Money (of course), and all the podcast sites. And Retire with Money.
Books: Anything with "retire" in its title.
What plans did you make in advance to leave your job?
Really just the plans that I stated above.
What were your pre-retirement concerns (financial or non-financial)?
Our biggest concerns as we approached FI was if we could sell our practice or would just have to "close" it.
Also in a small community would we be able to sell our house for a reasonable price.
How did you handle deciding on and paying for healthcare?
We had a group policy in our business, so we knew we would have to go on the open marketplace for health insurance.
We had enough Taxable Assets in cash and CD's that we didn't need to draw on our IRA's.
We are able to monitor our income to qualify for healthcare premium credits. That is huge!
How did you tell your family and friends of your plans?
It was a surprise and shock to everyone.
Family and friends knew we were approaching retirement, but the sale of the practice from his offer to me leaving the practice was only 4 months.
The new buyer didn't want to send out letters, but we had an open house to introduce him and for me to say good-bye.
Of course in a small town news got around quickly.
THE ACT OF RETIRING
How did you ultimately retire?
My last day was on a Friday and on Monday the buyer started working.
I ended up having to go in a few days to finish up a few things, but that was when the office was normally closed.
Lucky, we had discussed our plans. We had dreamed and brain-stormed our goals and wants. We had a trip planned after we retired.
Everything happened so quickly, be prepared.
What went well?
The transition and also all the paperwork of transferring a healthcare practice went much better than expected. The buyer was very easy to work
with.
We were also able to sell our house.
We also established a schedule very quickly, so we didn't have time to get bored.
What didn't go so well?
Saying good-bye to all our patients of 38 years and our wonderful staff (some had been with us for 25+ years).
How did you ultimately find the courage to do it?
It was really sell now, or later have to possibly just close the practice and have staff lose jobs and patients be without service.
RETIREMENT LIFE
How was the adjustment, especially the first few months after retirement?
The second month, I twisted a knee and needed surgery.
This slowed down our initial plans to travel and celebrate retiring.
But it also gave us an excuse not to get overly involved in volunteering right away.
It gave us time and made us get into habits of exercising, reading, and relaxing.
How is retirement life now? What do you like about it and what do you dislike?
It's GREAT!
We just got home from a 5 week trip to Australia, New Zealand, New Caledonia, and Vanuatu.
We are doing lots of traveling.
We are enjoying the freedom to do things on short notice.
My wife is always looking online for deals on travel. There are some great deals if you are able to travel on short notice or can commit immediately without looking at a work schedule.
We can also jump in the car and visit our grandsons in different states when we want without planning ahead.
I enjoy having the time to pursue interests I use to not have time for. I read, started taking online guitar lessons, taking classes on line, and started playing pickleball.
My biggest dislike is the availability of food! I've always struggled with my weight. But with my knee, being close to the kitchen at home, always being able available to go out to dinner, and with traveling I gained 25 lbs. in the first 3+ years even with exercising.
You can't out exercise your eating habits. I am now eating better and have lost 18 lbs of the gain.
What do you do with your time? What does an average day look like?
We usually get up and read about 1 hr.
Then we have 2 hours of exercise (pickleball, swimming, walking in or out of pool, or combinations).
I spend at least 1/2 hr practicing my guitar.
I spend 1 hr working on some special project I have going on. Right now it is getting rid of a file cabinet of paperwork.
I listen to podcasts and sometimes get in a nap.
Evenings and Weekends — being in a Collage town we have football, Men and Women's Basketball, Baseball tickets available. Also a lot of theater and
music events.
Another unexpected plus is the a number of couples we went to college with are in the area or are also retiring here. With friends and family already
living in the area, we both have a expanding circle of friends. We go to most activities in groups.
We enjoy the $5 Tuesday movies.
My wife volunteers as a tutor to grade schoolers. We both volunteered as senior health insurance counselors to help seniors with Medicare sign-up and
problems. Truthfully with traveling the volunteering has been limited.
Looking back, what would you have done differently?
Retired sooner if possible.
The stock market until recently has been good and our greatest worry is being able to see and do everything we want while we are active and health. We are really working on living a healthy life.
Traveling and other activities are so much easier and enjoyable if you are in reasonable health.
Was there any emotional impact from leaving the workforce?
We really had no problem with that.
What surprises (financial or non-financial, good or bad) have you had since retiring and how have you handled them?
1. My knee cutting down on my mobility was a big eye opener. Get and stay in shape.
2. We have received some inheritance which has made finances even easier. We are using it for a special travel budget.
3. Time goes so fast! You need to ration your time. You can't say yes to everything. The past 4 years seem to have gone by in a flash.
What are your future plans?
Over the next several years we are using our separate travel budget and planning to travel as much as possible internationally while the long flights aren't a problem.
We also plan to do some long driving trips in the U.S. visiting family and friends.
We also have to decide about staying here or moving closer to grandkids.
With that do we continue to rent or buy. We are liking the renting.
RETIREMENT FINANCES
How has your financial plan performed compared to what you had estimated before retirement?
The financial plan has worked even better than expected.
There has been an inheritance that helped.
The stock market has done well enough that our net worth has continued to increase every year, even with withdrawing 4%. We have really spent more like 3.75% or less.
How are you handling Social Security, required minimum distributions, tax issues and the like?
I have a much larger S.S. benefit than my wife. I plan to wait until 70 to start S.S.
My wife started at 63. I will start spousal benefits this year when I turn 66 (full retirement age).
Once my wife gets on Medicare, we plan to covert as much of our IRA's to Roth IRA's as tax brackets dictate.
I'm hoping around $50,000 a year for 3 years.
The required minimum distributions will definitely become a problem especially after my wife turns 70.
Did you return to paid work? Why or why not?
I tried working a few days to help other practices out. I quickly found that there was always something that I wanted to do that fell on the same day I had promised to work.
So I worked very, very rarely after the first 9 months. Knee rehab also slowed me down.
Did you find it hard going from being a saver to a spender?
Yes.
We budgeted 4%, but really aren't spending it. We are having to force ourselves into becoming spenders.
We are taking longer and nicer trips. We still have found it is easy being retired to use coupons, and look for and find deals and bargains. We wait on things until they are on sale.
It will be interesting to see how we react the first time our net worth drops!
Looking back, what do you wish you knew in advance?
That the finances were more than fine. We didn't need the full $3 million and could have started retirement earlier.
Also that we would be so busy and enjoying our free time so much. There really are lots of activities that don't cost a lot or are free.
Also how important and helpful maintaining your health is going into retirement. Poor health or lack of mobility can greatly effect your traveling and other activities that you are looking forward too.
What advice do you have for those wanting to retire?
1. Work at being in decent shape. I don't mean being able to run a marathon, but you want to be able to walk places. Dr. bills can also upset budgets.
2. Don't trade your retirement years for more money (1 more year syndrome). You really don't need as much as you think, especially if you are talking over $2-3 million. I realize this isn't most people.
3. 4-5 years before retirement start making a bucket list, both personal and as a couple. We had a list of activities we wanted to try, band and shows we wanted to see, and trips we wanted to take. We also had a budget planned for and where we wanted to try living. This was all very helpful when the opportunity to retired suddenly appeared.
---
Originally posted at https://esimoney.com/retirement-interview-3/