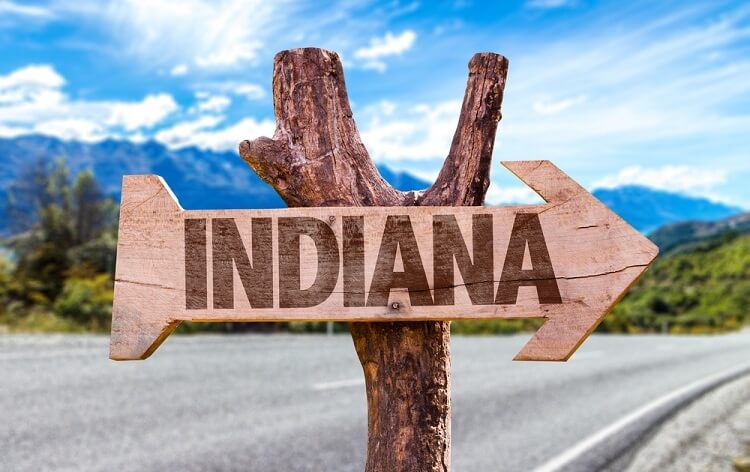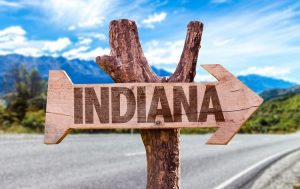 Here's our latest interview with a retiree as we seek to learn from those who have actually taken the retirement plunge.
If you'd like to be considered for an interview, drop me a note and we can chat about specifics.
My questions are in bold italics and his responses follow in black.
Let's get started…
GENERAL OVERVIEW
How old are you (and spouse if applicable, plus how long you've been married)?
We're both 61; married 37 years.
Do you have kids/family (if so, how old are they)?
2 kids…
30 yr old girl- married.
24 yr old son- single.
What area of the country do you live in (and urban or rural)?
Live in rural Indiana, 1:15 outside of a major city.
Is there anything else we should know about you?
We have been blessed in many ways both known and unknown by our families, friends, strangers, good fortune, and God's grace.
RETIREMENT OVERVIEW
How do you define retirement?
We define retirement as being financially independent enough to do pretty much what we want when we want to do it.
How long have you been retired?
We both have been fully retired almost 2 years.
Is your spouse also retired?
Yes, but she also started a craft jewelry business 4 years ago.
It's taking some time each week, and we can both participate in some aspects.
It is done from home and the time commitment is very manageable.
What was your career and income before retirement?
My career progressed to mid-level manager in a Fortune 100 manufacturing & consumer services company, retiring at age 57.
Then stepped into a hospital office work role, leaving at 59.
Wife's career was mostly stay at home mom.
She later took on various office & bookkeeping work.
Combined household income at retirement was $145k.
Why did you retire?
Retired from corporate job after experiencing cardiac arrest while playing basketball.
Fortunately my buddies reacted quickly and performed CPR until First Responders arrived with an AED and re-started my heart.
Doctor said I had died–Very lucky for us.
That event got us re-thinking an earlier retirement date.
We had loosely planned working until 60-62, but after the cardiac incident decided to lower the stress level and began a different kind of work soon after.
PREPARATION FOR RETIREMENT
When did you first start thinking seriously about retirement and when did that turn into a decision to do it?
Actually pretty early after college.
Started saving for retirement at 23 in a "pre-401k type" savings plan as the result of a co-worker's urging. He was about 15 years older than me and said that I needed to start saving for retirement now versus spending money on things that I didn't really need.
So planning and saving for retirement has been on my/our mind for a few decades.
What were the major steps you took from deciding to retire to developing a plan to do so?
We wanted to be prepared to retire early at 55 in case something came up. Always envisioned the "something" would be an early retirement offer from the company (that never happened.)
Major steps we took included:
Agreed & set goal of being financially prepared to retire at 55.
Put 8-15% of pay into savings/401k plan from age 23.
Prioritized retirement savings over kids' college savings.
Managed reasonable level of debt (mortgage, car, kids' student loans.)
What did your pre-retirement financials look like?
Assets (at corporate retirement- age 57, Aug 2015)
House value: $201k
401k: $1.02M (accessible after 59 1/2) Held at Vanguard.*
Lump Sum Pension: $543k (accessible)
My Roth IRA: $41k (accessible)
Spouse's Roth IRA: $41k (accessible)
Bank Savings: $29k (accessible)
College 529 Svgs: $5k
Total Assets: $1.880M
*Assets in 401k:
Target 2020- $635k
FTSE Index- $35k
Retrmt Trust- $201k
Tot Bond Mrkt- $51k
Value Index- $62k
Employer Stock $36k
Liabilities
Mortgage balance: $133k (as a result of refinancing $150k in Sept 2013)
College loan balance- Daughter: $38k
College loan balance- Son: $20k
Car loan balance- $19k
Total Liabilities: $210k
Net Worth: $1,880,000 – $210,000 = $1,670,000
On-going income from hospital office work & spouse's work: $53k / yr. (from age 57-59)
What was your overall financial plan for retirement?
Taking into account our spending, assets, spouse's Long-Term Care coverage (I didn't qualify after my heart event), and income streams in addition to Social Security, we projected, and our financial advisor agreed, that we were financially highly likely to sustain a comfortable retirement through age 95 and beyond.
Our monthly expenses totaled about $6600/month. In addition to living expenses, we set aside money each month for health, auto & LTC insurance, other annual expenses, and charitable giving.
We determined our expenses based upon analyzing cash, debit, & credit receipts, as well as recurring electronic bills. It took us about 4 months of receipt analysis to accurately capture what and where we were spending on a monthly basis.
When I left the corporate job, we rolled $800k of the Vanguard 401k and the $543k Lump Sum pension into an IRA. We drew our supplemental living expenses (see below) from the remaining $200k Vanguard funds.
Our immediate retirement spending plan used on-going salaries ($4400/mo) for living expenses supplemented with a regular monthly draw from pre-tax assets ($2200/mo).
We believed we were self-insured, so we dropped disability income insurance ($1300/yr), and didn't renew life Insurance policies (4 term, 1 whole life) as they came due over the next 3 years ($3050/yr).
Did you make any specific moves to prepare your finances for retirement?
We changed our spending behavior, somewhat.
Prior to retirement, we had been freely using a credit card to pay for many daily living expenses, but decided to stop using credit moving towards debit & cash.
We didn't like the big monthly bill coming weeks after all the fun had been had.
This behavior change has given us a clearer view of our spending and we're more intentional as a result.
Intend to live in current house for foreseeable future (been here 26 years.) Contemplating a move south in a few years.
Once funds were available to us, we prioritized paying-off all debt as soon as practical. We set the priority as:
Car loan- Paid from savings (2016: $19k after-tax),
Kids' college loans- Paid from IRA assets (total 2017: $75k pre-tax), and
Mortgage- Paid from IRA assets (2018: $157k pre-tax).
Paying-off our debt, setting up the monthly draw, and using debit & cash have given us "permission" to spend.
Who helped you develop this plan?
We set up the plan with our Edward Jones financial advisor that we had been working with since 2010. He was very helpful in investment & tax planning.
What plans did you make in advance to leave your job?
As mentioned above, we had intentionally been long-term savers preparing for an early retirement, not knowing how or when it might occur.
What were your pre-retirement concerns (financial or non-financial)?
Centered around having enough nest egg to last for a long retirement and cost of medical care prior to Medicare at age 65.
Also unsure if we were going to stay put or move south.
How did you handle deciding on and paying for healthcare?
After leaving corporate job for hospital job, enrolled in hospital's insurance plan.
After leaving hospital at 59, took hospital COBRA for 5 months (Aug-Dec 2017), then enrolled in Marketplace plan (beginning Jan 2018).
Fortunately, my corporate employer had funded a Retiree Healthcare Savings Account which has been used to off-set healthcare premiums for a period of about 3-4 years.
How did you tell your family and friends of your plans?
After leaving the corporate job (retirement), then leaving hospital job 2 years later (we called it a re-retirement). Now working a very part-time office job (1-2 days/mo.)
People we told knew my recent medical history, so all seemed pleased. If asked by a stranger what do I do I tell them I'm retired and work part-time.
THE ACT OF RETIRING
How did you ultimately retire?
Made decision to retire in March 2015, but waited until I had post-retirement employment plans in place.
Wanted to continue working in a lesser capacity with lower stress and no commute. Began exploring local opportunities (hardware store, hospital). Hospital role had better hours (M-F, no weekends), better pay & benefits. Interviewed with hospital in late April–Accepted job late May 2015.
Sent retirement resignation letter to my boss and HR the next day, specifying last work day in mid-July. Took 2 weeks vacation til end of July, with Aug 1 as official retirement date.
Put together an effective transition plan for my group and worked closely with my successor through June to mid-July.
What went well?
My hospital supervisor worked with me to delay my start date to July 13.
The corporate work transition plan and project hand-offs went smoothly, in my opinion, but I know my successor had this additional responsibility dumped on him. I had been developing another person as my successor, but the business unit's VP wanted to go a different route.
What didn't go so well?
No surprises retiring and with the subsequent employment. A couple of times I had to be reminded to punch the time clock, since I hadn't done it during my career.
How did you ultimately find the courage to do it?
Amazing what an untimely serious health issue can do to give you courage.
RETIREMENT LIFE
How was the adjustment, especially the first few months after retirement?
My last in-office work day was a Friday and I started at the hospital the following Monday, so no real time off between jobs. My official retirement date was actually 2 weeks later.
My wife and I agreed that we wouldn't make any firm volunteer commitments or obligations for a year. Well, we've extended that approach indefinitely.
How is retirement life now? What do you like about it and what do you dislike?
Retirement is truly good, but you can lose your sense of day of the week. I tell people that I keep track of what day it is by comparing my daily pill box with my phone to see if they match.
It's tough to beat this flexible schedule and are happy we can visit our adult children when we want.
I always have a few projects going, and also like to help-out friends with their projects as well.
I like not being responsible for the hard parts of work such as performance appraisals, but miss many of my co-workers–both their talents and hearing about their families & activities.
We've made a conscious decision to travel as much as possible over the next 10-15 years. We both had parents that experienced health and mobility issues in their later years and we want to avoid that.
Trips taken and coming-up include: Adirondacks, Finger Lakes, and Thousand Islands New York areas, Savannah, Atlanta, Charleston, Chicago, California, the Caribbean, Nova Scotia, Florida panhandle, Mississippi River, Hilton Head, New England, Alaska….
What do you do with your time? What does an average day look like?
It's good having time to complete projects: kitchen, living room, garage. Mornings normally aren't rushed.
No set waking time, but tend to get up later than I did when working (5:00am.) I try not to waste too much of a day though.
Early mornings spent at the computer, coffee with my wife. Read a few blogs & listen to a few podcasts throughout the day.
There are days with a couple of appointments (various doctors & dentists, car repairs) and days/nights with other engagements.
Spend more time practicing & playing bass guitar, including in our church band. Golf lessons are next. Will likely spend time helping out with Habitat For Humanity.
Looking back, what would you have done differently?
I would have retired with a more definite purpose versus it persuading me to retire due to the heart event.
This has also been a period of getting used to having unscheduled free time.
Was there any emotional impact from leaving the workforce?
The everyday workday stress is absolutely gone.
What surprises (financial or non-financial, good or bad) have you had since retiring and how have you handled them?
No surprises financial or non-financial.
Wish there was a cohesive plan for medical care for those under 65. Incredible how much inefficiency is in medical practice, health insurance, prescription, and payment processes. Insurance seems to run the show.
Some of the good is that we are tighter with our siblings due to our retirement.
What are your future plans?
Travel, enjoy our adult children's adventures, improve my bass guitar and golf capabilities, increase my volunteer activities.
We're considering enrolling as traveling house-sitters through TrustedHouseSitters.com. It's similar to being an AirBnB host, except we would travel to other's homes and take care of the house, pets, and plants while they're away.
RETIREMENT FINANCES
How has your financial plan performed compared to what you had estimated before retirement?
Financially, we feel solid and sleep well. The strong market over the last several years has been a bonus. It's nice to do pretty much what we want when we want to do it.
I check our retirement accounts frequently, but rarely make a change to our holdings.
How are you handling Social Security, required minimum distributions, tax issues and the like?
We know the RMD's and the tax issues are coming, so are planning & projecting our spending to best manage taxes.
Did you return to paid work? Why or why not?
Working very part-time office work now- 1-2 days per month. No plans to change at this time.
Did you find it hard going from being a saver to a spender?
It took a little more thought than I anticipated, but was happy to do it. There's more to tax planning than I realized.
Looking back, what do you wish you knew in advance?
First, how much daily stress we actually experience in our work lives. In retirement, it's just not there.
Second, no regrets about my career choice, employer, or where we've lived. No matter what's happened, we've always looked forward.
What advice do you have for those wanting to retire?
The usual…Start saving early, saving consistently, and saving more—You will then be pleased when you reach your retirement decision point.
The daily routine or non-routine you can adjust to over time, but you must be financially ready to retire. Otherwise, you won't sleep at night.
Think through your retirement options, make a decision, and don't look back.
---
Originally posted at https://esimoney.com/retirement-interview-8/