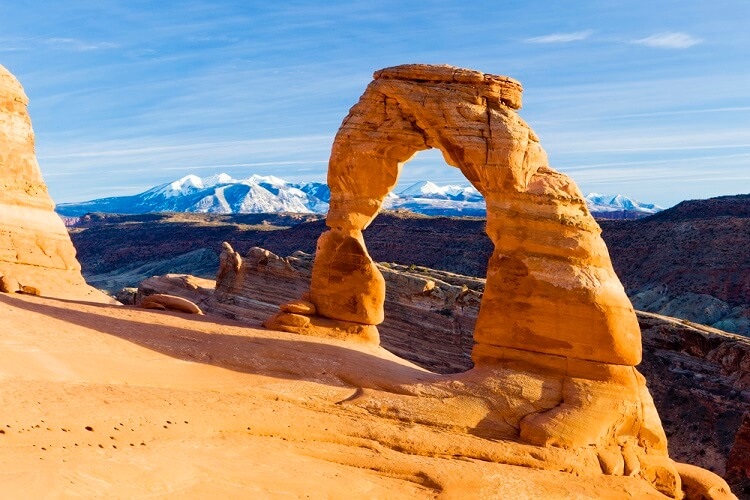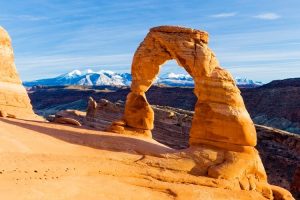 Here's our latest interview with a retiree as we seek to learn from those who have actually taken the retirement plunge.
If you'd like to be considered for an interview, drop me a note and we can chat about specifics.
My questions are in bold italics and his responses follow in black.
Let's get started…
GENERAL OVERVIEW
How old are you (and spouse if applicable, plus how long you've been married)?
I am a 69-year-old widower.
Do you have kids/family (if so, how old are they)?
I have a daughter who is 40 years of age.
What area of the country do you live in (and urban or rural)?
I live in a major city in the Southwest.
Is there anything else we should know about you?
I'm not sure what else might be relevant, but there is more information in Millionaire Interview 45.
RETIREMENT OVERVIEW
How do you define retirement?
For the majority of my career, I had the opinion that retirement was the absence of work. I felt this way because when I was much younger, I had the impression that retired people simply stopped doing everything and sat around the house. Going back several decades that was definitely what a lot of retirees were doing.
My father retired from the Air Force at the age of 55 and was perfectly happy to spend the rest of his retirement watching television and puttering around the house. He was just satisfied to get away from the stress of his job.
When I retired, I was completely convinced that I wanted to do a variety of things. I had developed quite a bucket list of interests that I simply never had time to pursue prior to retirement. My view was, and still is, that I can now do pretty much anything I want to do, so why waste time?
I fully believe that retirement, for me, simply means financial independence and I will continue to be staying busy as long as I possibly can.
How long have you been retired?
I have been retired for approximately four years.
Is your spouse also retired?
I retired six months after losing my wife to cancer.
I was very much aware that two of the most stressful occurrences that a person can experience include the loss of a spouse and retiring from work. I was faced with experiencing both at the same time.
What was your career and income before retirement?
My entire career included land-use management, environmental planning, and archaeology.
In the 20 years just prior to retiring, I managed a group of scientists conducting permit acquisition requiring studies in geology, biology and archaeology.
When I retired four years ago, my salary was approximately 92K/yr.
In addition, I taught environmental science, cultural anthropology and archaeology online, also for the last 20 years. My income from this ranged from 30K to 50K annually.
My wife spent 25 years as a pediatric social worker at a Children's Hospital. During the last few years of my wife's career, her salary ranged from 75K to 93K.
Why did you retire?
My original plans were to retire at the age of 66, which was my Social Security full retirement age. After ensuring that I was financially prepared at the age of 65, I decided to retire a year early.
However, the best way to describe my primary reason for retiring is that it was impacted by circumstances.
As I mentioned, the work stress level was high, although I always appreciated the people I was able to work with as well as the subject matter.
After being home for a few weeks during my bereavement leave, I returned to work knowing that I would be back among friends. Close friends in the office were very supportive, which I appreciated a great deal.
However, it was somewhat awkward working with everyone else because everyone seemed to be walking on eggshells around me. People mean well, but they really have no idea how to talk to someone experiencing grief (I won't go into further detail, but this subject is covered in numerous articles and books).
PREPARATION FOR RETIREMENT
When did you first start thinking seriously about retirement and when did that turn into a decision to do it?
Throughout my entire career, I maintained a continuing interest in the subject matter with which I was dealing as an employee. I had always been interested in both archaeology and environmental science and I did not have plans to retire early.
As I approached the end of my career, life happened. On the one hand, I experienced the loss of several close family members. Unrelated to this, I was becoming a bit disillusioned with working for clients.
Ever since we were in our early 40s, my wife and I had been able to take advantage of 401(k) plans offered by our places of employment. From that time, we set specific goals for growing those accounts and eventually being able to retire with approximately $1 million.
When we finally became empty-nesters, we focused more closely upon 401(k) contributions and turned that focus into a friendly rivalry. My wife had jumped out into an early lead and maintained that lead permanently.
Shortly before turning 65 years of age, I was convinced that I was prepared to retire, but wondered if I would simply be better off by working one additional year.
I wasn't exactly in the proper mindset for considering only the effects of retiring.
For the first time in my life I began working with a financial advisor who agreed that I was (at least financially) prepared for 30 years of retirement. I retired from my primary job shortly thereafter. I continued to teach online as one of the activities that I knew I would need to keep busy.
What were the major steps you took from deciding to retire to developing a plan to do so?
I have absolutely no regrets about retiring when I did. Despite the fact that I loved the subject matter as well as the people at my place of employment, there was a large amount of stress – especially in regard to finding clients, finalizing contracts, and getting paid.
In addition, people often simply do not know what to say to someone who has lost a loved one.
I quickly determined that my focus had not only changed, but probably would not return to that of a normal employee.
I spent the next six months finishing up projects and continuing to plan and prepare for retirement, and then officially retired.
My boss was incredibly kind in retaining me on an active employee list in case I wanted to come back at any time. However, I remain completely satisfied with my decision.
What did your pre-retirement financials look like?
Back in 2007, we had assets of just under $1 million including approximately $700,000 in our 401(k)s), and total liabilities of $330,000 (primarily the mortgage for our permanent residence) for a net worth of approximately $625,000. We rode through the following few volatile years with only minor changes in our portfolios, and we were glad that we did.
During the few years just before I retired, my wife and I had accumulated approximately $900,000 in our 401(k) accounts.
The funds were primarily invested in index funds and the accounts were held under Merrill Lynch and Wells Fargo. In addition, we had approximately $60,000 in cash.
We also had some stocks that we had inherited from my father-in-law, and some company stock that had been given to me by my place of employment.
Our liabilities included a small amount left on the mortgage, as well as approximately $12,000 in credit card debt.
What was your overall financial plan for retirement?
In my opinion, despite the fact that retirement planning should begin early in one's career, a number of the details simply aren't clear until a few years before your projected retirement date.
By this I mean that you certainly can come up with a relatively accurate projection of what your assets should be at retirement, as well as what you think you might be spending on an annual basis. The part that changes over time is your personal behavior and therefore your wants and needs. For this reason, we all obviously need to reassess our situations each year, both before and after retirement.
In my family's case, although planning had been initiated years earlier, we became much more focused in our 40s when we both finally had jobs offering 401(k) accounts.
Early on, we had determined to shoot for $1 million in assets by the time we retired. At the time, retirement seemed so far away, that we projected a gross annual expenditure during retirement of $40,000 per year. Despite the fact that there were so many unknowns, we diligently contributed to our 401(k), although at only 10 to 15%.
When we were in our mid to late 50s, we had a clearer picture of what would be needed in retirement and determined that we would be spending approximately 80% of our combined incomes. At approximately that time period, we each raised our annual contributions to more than 20%. I also planned at that time to continue my side hustle of teaching online for at least five years after my normal retirement age.
As mentioned, my 401(k) was handled through Merrill Lynch, while my wife's was with Wells Fargo. To assist with our selection of index funds in which to invest, we took recommendations from financial advisors provided by our respective companies, as well as financial professionals within our own families.
Did you make any specific moves to prepare your finances for retirement?
I made no specific moves as I approached retirement in regard to either moving or downsizing. I was not operating a business as such, but I was, and still am working (from home) as an adjunct college instructor.
When I did reach retirement age, I paid off my mortgage, as I had planned to accomplish this as quickly as I could. My desire was to enter retirement with no debt.
I made the determination that I would retire only from my primary job, and that I would keep teaching online as a part-time gig. Although by 2014, I knew that I didn't really require the income but I was very interested in staying busy doing a number of different types of activities.
Just prior to retiring, I worked with a financial advisor to shift assets from savings and the two 401(k) accounts into three IRA accounts.
Who helped you develop this plan?
The retirement planning in previous years was conducted by my wife and I.
As mentioned, just before retiring, I worked with a financial advisor, who did a rollover of the 401(k) accounts into two separate qualified Individual Retirement Accounts.
We also established one separate unqualified IRA comprised of funds from prior savings accounts. It was from this unqualified account that I began withdrawing a small monthly amount.
What were your pre-retirement concerns (financial or non-financial)?
In regard to financial elements, my initial concern was the danger of outliving my assets.
After a great deal of reading (articles, books, blogs) and playing around with about a dozen financial calculators, I was convinced that my assets would carry me at least into my mid 90s. Just before retiring, I had no debt, I had the prospect of high Social Security income, a long-term care policy and I had paid off the mortgage.
My other financial concern was the cost of healthcare in later years. To a certain degree, it still is, but I feel much more confident than I was when I retired. I have a good Medicare Advantage plan and so far (knock on wood) I am still in very good health. I remain in the same boat as everyone, however, as it is unclear how the cost of healthcare will multiply in the coming years.
Regarding my non-financial concerns, they centered on not knowing what to expect in the bereavement process. It was clear to me that I needed a plan for how to spend my time going forward. It is true that anyone approaching retirement needs the same type of plan, but my efforts were critical.
I know that I was greatly assisted by two very important factors – a strong family and friend support system, and the fact that I have always had a great variety of interests.
So, despite going through two of life's greatest changes, I was absolutely sure that I wasn't going to spend time at home feeling sorry for myself.
My retirement plan had so far been financially successful, and I needed to make sure that every element unrelated to finances was also well planned and implemented.
How did you handle deciding on and paying for healthcare?
Prior to retiring, I was covered by a very good health insurance plan provided by my employer.
When I was approaching retirement, I sat down with a Medicare specialist who had conducted an exhaustive study of the pros and cons of each type of Medigap and Medicare Advantage plan. Based upon my health status and the fact that my primary physician was already in the network, I chose a Medicare Advantage plan provided by Cigna.
The only additional coverage I needed at that point was dental. I didn't know anyone who was an expert in dental insurance, so I simply called my dentist and asked her which company and plan was easy to work with.
I have carried these coverages now for four years and I have been completely satisfied with each of them. Importantly, however, I have not had any type of major claim.
How did you tell your family and friends of your plans?
My daughter is now my only close relative, and I sat down with her to explain my plans for the future.
I also had several conversations with my friends at work regarding my decision to retire at the age of 65.
I sat down with my boss and explained my plan to leave the firm. Fortunately, I had not been indispensable on any projects for quite a while, as I had received permission from the firm to work primarily from home in order to take care of my wife. I had therefore assumed support roles in all the projects with which I was connected.
My boss had been very understanding regarding my situation, as my wife had been very ill for the previous five years.
THE ACT OF RETIRING
How did you ultimately retire?
As I'm sure you can understand, I wasn't exactly in the same state of mind as other prospective retirees. However, I benefited greatly from the strong support system of family and friends.
My primary focus after making the determination to retire was to take care of some aged project requirements at work.
We had recently become shorthanded on several projects, so I focused on completing them and closing them out. A number of my coworkers asked me about my plans for the future and my short answer was always "hiking, biking, travel, being with the grandkids". This description had been my tiny bucket list for at least six months.
The actual steps that I took included completing the financial considerations by working with my financial advisor.
After the 401(k)s were rolled over, I made arrangements for a small percentage of the accounts to be sent to me on a monthly basis.
I applied for and received survivors' benefits through Social Security, and I planned to continue to spend a few hours each day teaching online.
My initial consideration was that I would do this for approximately five years (it will probably be a bit longer than that).
I met with an estate attorney and updated my will.
I visited each of the banks that I do business with so that I could add my daughter's name to each of the accounts.
I tried to make sure that there was no fanfare on my last day of work by visiting each of my friends and talking in detail with them about my plans and the fact that I wanted to continue to see them.
What went well?
Pretty much every element of the act of retiring went well.
The actual exit was smooth and unemotional. I feel strongly that I have maintained the friendships that I had made at the office in the previous 20 years. I continue to see those friends on a regular basis for lunch.
I was surprised when my boss continued to keep an office for me for the next few years in case I wanted to return. I certainly appreciated that, but I have definitely not had second thoughts about retiring when I did.
Moving forward, I will continue to stay in touch with friends and coworkers.
What didn't go so well?
As far as the actual act of retiring is concerned, I have no complaints whatsoever.
How did you ultimately find the courage to do it?
I was absolutely, 100% sure that I wanted to retire when I did. The decision required no courage. I will always value the friendships I still have with my team, but I never want the stress again.
RETIREMENT LIFE
How was the adjustment, especially the first few months after retirement?
Again, due to my unusual situation, life was confusing for the next few years.
That being said, I immediately appreciated not having to worry about projects or having to jump out of bed at 5 o'clock in the morning.
I also appreciated not having to worry about money and the realization that I could say "no, thank you" to anyone who asked me to do something (I usually didn't, but at least I knew that I could!).
As time passed, I grew to appreciate the incredible feeling of freedom that comes with retirement.
How is retirement life now? What do you like about it and what do you dislike?
I have to say that retirement life is living a dream. What I like about it is the fact that there is no schedule and no one expects anything from me. Obviously, a retiree can enjoy this situation for a few months or so, but it's very important to develop your own plan for how you want to spend your time.
I like the fact that I can pretty much plan to do anything — ranging from sitting in an easy chair all day to flying to New Zealand (I haven't done either of these things yet, but they sure sound good).
I also like the fact that the future is open – I will continue to discover things that were never on my bucket list because I simply didn't know they existed.
A few months ago I decided to visit every museum in the city. After completing that, I decided to see every animal sanctuary in the city.
Anything I do in the future is only limited by my imagination.
As far as what I dislike, I must say that everything in that category is directly related to growing old! If an old sports injury starts acting up, or I only get two or three hours of sleep at night, it certainly can affect what I plan to do with my time. My goal is to continue to try and stay in the best shape possible.
What do you do with your time? What does an average day look like?
Each day can be extremely variable. An additional major time expenditure began a few months ago when the college where I teach asked me to develop two new courses – one in global health/medical anthropology and the other in old world archaeology. This has become an incredible time sink but it's been fascinating.
On any given day, I can be directly involved in five or six of the following activities:
teaching
course development
socializing with friends
visiting with kids at the group home next door
book club
yard work
planning grandkid trips
Nautiluslive.org (as part of the Scientists Ashore program)
BMW club
classic Volkswagen club
going to the gym
swimming
hiking
biking
Looking back, what would you have done differently?
If there's one thing that I should have done during the past four years of retirement, I think that I should have gotten more physically active from the start. The real surprises have been the effects that inactivity has on an older body.
Despite the fact that I have felt just fine most of my life, I was not fully aware that frequent movement is one of the keys to living longer. My doctor mentioned to me that more than 80 million people in the United States are prediabetic. The scary thing is that most of them don't know it. So, I continue to make improvements in my dietary and exercise habits.
Was there any emotional impact from leaving the workforce?
There really was no emotional impact in retiring from my primary job.
The reasons for this were the fact that I could still go back to it during my first two years of retirement, I've made a point of continuing to stay in touch with my work friends, and I continue to be much more interested in retired life than in working life!
What surprises (financial or non-financial, good or bad) have you had since retiring and how have you handled them?
The only negative non-financial surprise was a health scare about two years ago. Fortunately, it was just a scare. I remember feeling very relieved at the time that I had already informed my daughter about my will and I had given her a detailed letter of instruction regarding my estate.
The letter of instruction included not only the steps to take upon my demise or incapacitation, but also detailed information about where everything is located. I have heard horror stories from other folks about how long it took to settle "grandma's estate" because no one knew where everything was.
I don't recall any additional surprises.
What are your future plans?
My future plans are to stay the course with my current investments. In addition, I intend to be much more physically active (as soon as my left knee heals a bit).
I intend to continue visiting my daughter, my son-in-law and the grandkids as much as I can. They live on the other side of the country, but we can usually get together about half a dozen times per year.
I'm also looking forward to doing a few more adventurous things such as exploring some caves, going on a cruise, etc. Throughout the last four years I have focused specifically on increasing my social contacts and that will continue as well.
I will also continue to be heavily involved in the activities previously mentioned.
RETIREMENT FINANCES
How has your financial plan performed compared to what you had estimated before retirement?
The financial plan has done very well.
Last year my expenses totaled about $56,000. My teaching and class development work is pulling in only about $8,000 to $10,000 now, but I applied for my Social Security last year and I'm now receiving $34,000 annually.
I'm also receiving 2.3% distribution from my IRAs. My estimate prior to retirement was that I would need closer to 4% distribution from the IRAs.
Not including the investments, my cash flow for 2019 to date is a positive $5,000.
The portfolio currently includes the following asset types:
US Bal/Asset Alloc – 2.37%
Cash and Cash Equiv – 3.78%
Large and US Gro Eq – 10.73%
Large US Val E – 2.95%
Mortgage Back Sec – 2.85%
Small US Bl Eq – 6.74%
Strategic Income – 7.32%
Bank Loan – 6.11%
Large US Bl Eq – 36.81%
Large Capitalization Global Stock – 2.48%
Mid Cap US Bl Eq – 3.82%
Mid Cap US Val Eq – 2.79%
Sector – 2.88%
Short Int Hi Qual US Bond – 4.33%
Other – 4.04%
How are you handling Social Security, required minimum distributions, tax issues and the like?
I waited until the age of 68 before applying for my own Social Security.
As I mentioned above, the current annual amount is $34,000. For the final 20 years of my career, I worked two jobs, both of which required Social Security deductions.
Beginning next year, I will have to start taking RMD's.
As I mentioned above, I'm currently receiving an approximate 2.3% distribution (currently coming out of an unqualified account). This will rise to approximately 3.1% of my qualified IRAs next year.
At that time, my options will include spending the additional distributions, retaining some to handle the additional taxes, giving more to charity, loading more funds into my granddaughters' 529 accounts, etc.
I have not finalized my plan for the use of the additional distributions.
Up until very recently taxes have not been an issue at all. In doing my taxes for 2018, apparently $1,700 of my Social Security became taxable.
Next year, of course, my entire IRA distribution will be taxable.
Did you return to paid work? Why or why not?
I didn't return to paid work related to my previous 9-to-5 job. As indicated earlier, I was ready to move on from the stress despite the fact that I enjoy the subject matter and my work colleagues.
However, I kept working at my side hustle because there was a very low if any stress level, and I really enjoyed it. Teaching online allows one to work from home or anywhere else they wish. I knew that I needed something solid to keep busy and figured that I would enjoy doing it for at least another five years.
Did you find it hard going from being a saver to a spender?
Upon retiring, I felt that I was completely ready for spending instead of saving. I felt confident that with the combination of part-time employment, Social Security and a relatively small amount of money from my portfolio, my assets would last as long as I needed them.
So far, the situation has been better than expected, as I continue to make more money than I spend. This has allowed me to increase my savings.
Looking back, what do you wish you knew in advance?
Frankly, I wish I had had a better handle on the approximate amount of money I would spend annually.
I purposely did not solidify a retirement budget until I had spent a full year in retirement.
I felt confident that I was in good shape to handle quite a bit of spending if needed.
As it turns out, the money that I spent during the first year allowed me to more accurately determine what would occur in the ensuing 3 to 5 years.
What advice do you have for those wanting to retire?
The obvious advice would center on making sure that your history of "earn, save, invest" has brought you to your projected "number" for retirement.
If you determine in your 50s and 60s that you're still somewhat far from your number, my suggestion would be to work a few years longer and/or try to initiate a side hustle.
The key is multiple sources of income, so real estate ventures are another good option.
Assuming that you are confident of being ready to retire, make sure you have a well developed plan of how you will spend your time. Make sure that you and your significant other work together on this.
Hopefully, you both will have many similar ideas of how you want to spend your time. However, if you don't, that is normal and perfectly understandable and you can still get along very well by doing something separately and some things together.
Good luck and enjoy your retirement!
---
Originally posted at https://esimoney.com/retirement-interview-9/