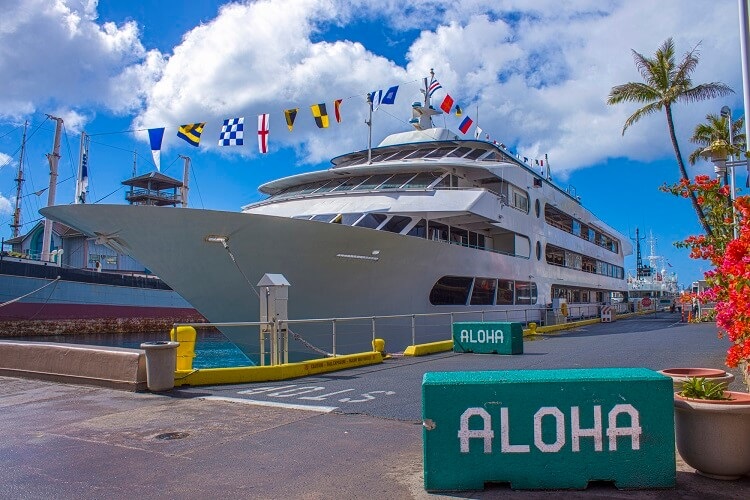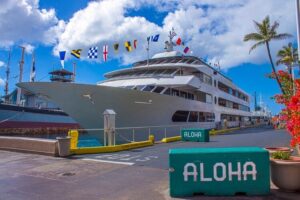 Here we are again — time for another retirement update where I share what's going on in my life!
For the record here's the last one. You may want to read it as some of the items mentioned in this post will assume you know what's in the former post.
The past three months have been full of excitement, so let's get to the details!
Life
I spent a lot of time with my son in November and December since he was leaving in early 2020. He worked two jobs, doing video work for me here at ESI Money (you can see all the videos here) plus working a seasonal job at Target (40 hours per week). He reached his financial target and then some, and on January 2 my wife and I drove him to Denver. He boarded a flight for Kona, Hawaii where he's now training for charity work that he'll do in April and May. After that he's got some opportunities so stay tuned to see where he ends up.
Once my son left, we became empty nesters. It's been pretty good, actually, and it's not like we don't talk to the kids often anyway. We have a very relaxed schedule and are settling in. But it's not all quiet here because…
As I mentioned in my last update, we got a cat (I was actually driving to pick it up when the last update posted). I'll be doing a separate post on the subject (including finances, of course), but the short version is that in the few months we've had Zeus he's had a cold, fleas, and has been neutered. He's also grown quite a bit — from 1.5 pounds when he visited at the end of September to now over 5 pounds. He's a real cutie/sweetie and makes our empty nest not as empty.
My parents spent most of November packing and selling off a lifetime of things, then closed on selling their home on December 13. At the same time, their RV started having issues, so they moved to a motel in my small Iowa hometown and ended up living there for a month and a half as the RV had one issue after another (to the tune of $16k). Ultimately they got on the road and headed for Biloxi, MS of all places. They are now at an RV camp down there enjoying the warmth, water, and sight-seeing.
Both of our holidays were quiet. Thanksgiving was pasta and movies for my wife and me (our son worked that day) and Christmas was a meal for the three of us at home. We gave the kids cash for Christmas so there wasn't a big present exchange. My daughter didn't come see us since we'll be seeing her soon (see below). Overall it was a peaceful time in what's usually a hectic season. It was nice.
The Christmas tree is now down! After being up for over three years (and being set on a timer so the lights went off and on automatically in the morning and night), I decided to take it down. It had run its course and just didn't bring me as much joy as it did in the past, especially when the cat started climbing it. Ha! That tree has lasted us almost our entire marriage (we got it a year or so after we were married) and will likely be retired permanently, though it's still in our basement currently.
In a week or so we are off to Hawaii with my daughter and son-in-law. We are meeting them in Denver (we are driving, they are flying), then we all board a plane for Honolulu. We spend a couple days seeing the island, then get on a cruise ship which hits several islands over seven days, including the Big Island where we'll see our son. Then we get back to Honolulu for a few more days and my son flies over to be with us. It's my first time to Hawaii and I'm excited to see and compare it to my beloved Caribbean. In case you're wondering, we have a house sitter who will watch our home and take care of the cat.
The house changes are going slooooooow since we've been busy with other things. New blinds (or shades — still working that out) are next for both the living room and my office. I was also looking for a new (bigger) TV for our downstairs entertainment room, but we shelved that plan because we prefer watching TV upstairs anyway.
Health
I'm still working out six times per week (three cardio and three weights). I'm still walking a lot too. My walking totals for 2019 were as follows: 7,374,491 steps (average of 20,204 per day), 2,757 miles, and 4,745 flights. I now have over 750 consecutive days with over 7k steps (my minimum). I'm going to dial it back a bit in 2020 and shoot for 15k steps average per day, which should be fairly easy to hit, especially when summer pickleball gets here.
I have been playing pickleball inside, but not as much as in the summer. First of all, the gym only has it set up twice a week. Second, playing inside is just not as much fun. I'll play now and then during the winter and hit it hard again in the spring.
On our Florida vacation in October I gained 10 pounds, then lost it before the holidays, only to gain it back over Christmas. Then I lost most it again by simply controlling what I ate. I'm now within a few pounds of my pre-October weight. We'll see if I can control myself at the ship's buffet. 😉
Entertainment
Movie day on Tuesdays (discount day) wasn't as big of a thing since my son was so busy working and my wife prefers movies at home, but we did see the following the past few months: Midway, Ford Versus Ferrari, Star Wars (which we saw for free on opening night at an event a realtor friend held), and Little Women. The theater changed their cafe hours so I can't get a Starbucks at any movie that starts before 1 pm. So needless to say, we now don't do any early movies. 😉
I have been reading/listening to several books the past few months including Miracle Morning Millionaires, Retire Inspired, What Color Is Your Parachute for Retirement, How to Retire Happy, Wild, and Free, Retire Before Mom and Dad, Purposeful Retirement, and Napkin Finance. I have written/will write posts on many of these.
One thing that's taken more time the past few months is video game playing. I got Star Wars Jedi: Fallen Order for Christmas and spent 31 hours playing it (yes, I track time)! So much fun! I also re-played Assassin's Creed Origins because I love that series so much. There's a slew of games I like coming out this year, so I think I'll be playing more. We also moved our PlayStation upstairs, making it more accessible, so that helps too.
TV is going well with the combination of YouTubeTV and Disney Plus (so thankful I'm done with Comcast). My wife and I are watching seasons of The Big Bang Theory on YouTube while The Mandalorian was a must on Disney (the season was too short).
Finances
I have a post coming up detailing net worth and budget results for 2019 (and a forecast for 2020) but the short review is it was a great year, I had record net worth, and am now up over $1 million since I retired. I'll take it!
ESI Money is still humming along and now at the point where it makes $40k-$50k per year on ads alone. I have an idea for a product that I may create this year — just not sure yet that I want to take the time for it. One interesting note: with the sale of Rockstar Finance and the success of my first site and ESI Money, I'm just past $1 million in revenue generated from blogging (around $800k of that is profit, much of which I've given away since my first site's policy was to give away all profits). It just shows what can be done with a side hustle!
Readers are still loving my millionaire and retirement interviews. If you want to be interviewed for either of them, drop me an email and I'll give you details. The only way these will keep going is if we have volunteers. 🙂
My real estate investments had a very good year as well, maybe the best ever. Now if prices would fall a bit, I might buy some more. 😉
My $50k Salvation Army giveaway ended with $8,776 donated from ESI Money readers! THANK YOU to all who contributed! I sent in $10k for my portion plus made a donation to another favorite charity, the Springs Rescue Mission.
I have an acquaintance I know at the gym who is the president of a local bank. He told me I should write on the fact that "pets are expensive" (which I have). he said that today's vets have a much broader and expensive list of care options (he said an ACL repair for a dog is $4k) which many people are charging on credit cards because they don't have the money saved up to pay for it. Then they get into big financial trouble and come into the bank for a loan. He said they are seeing this all the time. Yikes!
We have decided not to meet again with the two financial advisors we met with in January. My wife feels like it would waste their time since the chances of us using them is so small, so we're going to pass. Now I need to find another seminar to attend! 🙂
Articles
Here are some articles I found interesting from the past few months:
So, that's my retirement life lately.
FYI, I'm not sharing photos on these posts any more since I'm doing so on Instagram. Follow me there if interested (and be prepared for lots of Hawaii pics coming up!).
Any thoughts or questions?
---
Originally posted at https://esimoney.com/retirement-update-3-5-years/